OWS Websites
OCCUPYTV
Demands of the Occupation
Information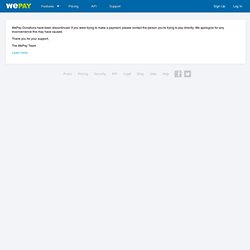 The @OccupyArrests Project
We are the 99 Percent - Home
Occupy Portland
Citizen Radio
occupyresearch - tools and practices
OccupyWishList.org
Mapping Occupy Wall Street by MIT Mobile Experience Lab
→ Ver listado resumen Periodo de votaciones: desde el 18/05/2011 00:00 hasta el 30/05/2011 00:00 (inclusives). Qué es el Tweetometro Una aplicación para llegar a acuerdos, tomar decisiones colectivamente o elegir la mejor idea presentada, mediante twitter y sms (en desarrollo).
Tweetometro de votaciones #yeswecamp
Occupy Apps
Occupy Cafe - An open space for global conversation
99%Media | Collaboratively Curated for the Movement
100,000+ Occupy Oakland, NOT 7,000 as Government Reports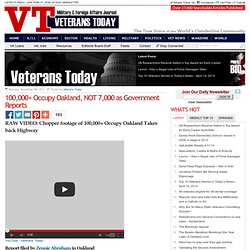 YouTube - Veterans Today - Report filed by Zennie Abraham in Oakland
Occupy the Web Hackathon - Occupytogether- Eventbrite
wiki
Anonymous Worldwide
Untitled Document
Occupy-dev
OccupyConnect is a tool created by and for the growing "occupy" movement around the world.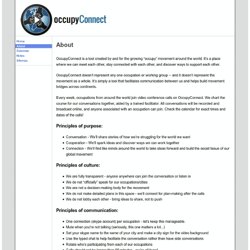 About - Occupy Connect
Capitol Hill Blue | The oldest political news site on the Internet
Links and Resources | Occupy Resistance
Occupy Los Angeles | Occupy Wall Street comes to Downtown L.A.! We are the 99%. This is Direct Democracy.
Occupationalist / Covering the Occupy movement as it unfolds. No filters. No delays.
#OccupyPhoenix | Taking the Power Back!
coupmedia.org
Occupy Davis
Occupy Streams Map
OCCUPY EDUCATION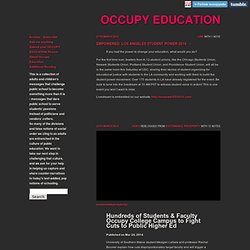 25th March 2013 Photo reblogged from Adventures in Learning with 5 notes
OccupyArrests | Documenting the Movement, One Arrest at a Time
Unsettle Portland
NYC General Assembly # Occupy Wall Street
Occupy Nashville
#OccupyWallStreet UPDATE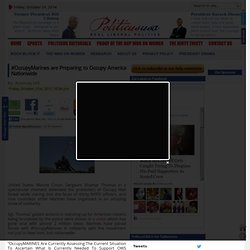 #OccupyMarines are Preparing to Occupy America Nationwide
#OccupyMarines are Preparing to Occupy America Nationwide By: Anomaly100 Oct. 21st, 2011 more from Anomaly100 <img class="aligncenter size-full wp-image-51363" title="marines-occupy" src="http://cdn.politicususa.com/wp-content/uploads/marines-occupy.jpg" alt="" width="226" height="151"/>
Occupy Denver
We are the 99% - Occupy The Nation
#OccupyDenver | Crowdspoke
Occupy Denver