OWS Websites
OCCUPYTV
Demands of the Occupation
Information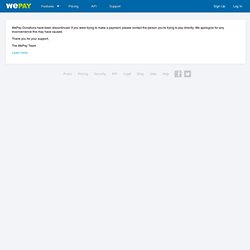 The @OccupyArrests Project
We are the 99 Percent - Home
Occupy Portland
occupyresearch - tools and practices
OccupyWishList.org
Open Locast
Mapping Occupy Wall Street by MIT Mobile Experience Lab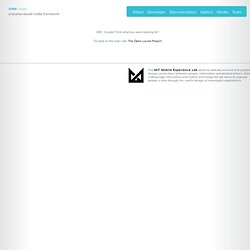 Occupy Apps
Occupy Cafe - An open space for global conversation
99%Media | Collaboratively Curated for the Movement
100,000+ Occupy Oakland, NOT 7,000 as Government Reports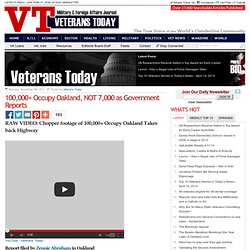 YouTube - Veterans Today - Report filed by Zennie Abraham in Oakland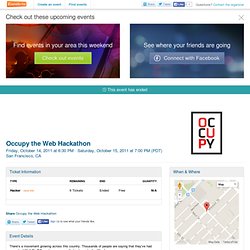 Invalid quantity. Please enter a quantity of 1 or more. You cannot order more than 10 ticket types at a time. The quantity you chose exceeds the quantity available.
Occupy the Web Hackathon - Occupytogether- Eventbrite
wiki
Anonymous Worldwide
Untitled Document
Occupy-dev
OccupyConnect is a tool created by and for the growing "occupy" movement around the world.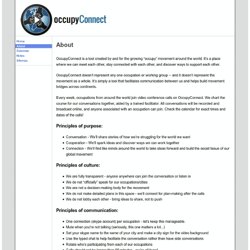 About - Occupy Connect
Capitol Hill Blue | The oldest political news site on the Internet
Links and Resources | Occupy Resistance
Occupationalist / Covering the Occupy movement as it unfolds. No filters. No delays.
#OccupyPhoenix | Taking the Power Back!
coupmedia.org
Occupy Davis
Occupy Streams Map
OCCUPY EDUCATION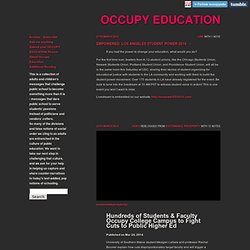 17th June 2013 Photo reblogged from Adventures in Learning with 16 notes
OccupyArrests | Documenting the Movement, One Arrest at a Time
Unsettle Portland
NYC General Assembly # Occupy Wall Street
Occupy Nashville
#OccupyWallStreet UPDATE
#OccupyMarines are Preparing to Occupy America Nationwide
United States Marine Corps. Sergeant Shamar Thomas in a spectacular moment defended the protesters of Occupy Wall Street while staring into the faces of thirty NYPD officers, and now countless other Marines have organized in an amazing show of solidarity. Sgt. Thomas' gallant actions in standing up for American citizens being brutalized by the police were shown in a video which has gone viral with almost 2 million views. Marines have joined forces with #OccupyMarines in solidarity with the movement not just in New York, but nationwide: "OccupyMARINES Are Currently Assessing The Current Situation To Ascertain What Is Currently Needed To Support OWS America.
Occupy Denver
We are the 99% - Occupy The Nation
#OccupyDenver | Crowdspoke
Occupy Denver