OccupyUSA Central Sources
OCCUPY NETWORK. Adbuster - OWS. The fire in the soul of Occupy burns from Oakland to Quebec, Barcelona to Chicago, Wall Street to Moscow and Frankfurt… now the Zuccotti model is morphing and Occupy is undergoing a period of sustained global tactical innovation.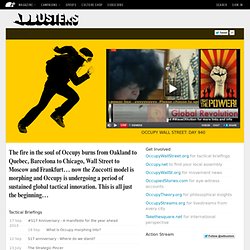 This is all just the beginning… Tactical Briefings Updates on Occupy protests Get Involved. OccupyWallSt.org. NYCGA. CrowdVoice. Cancel Cancel Show Voices on the map. more.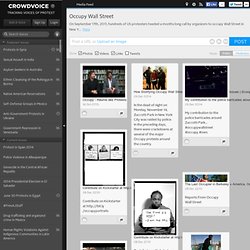 OccupyTogether. AnonOps Communications. Usdayofrage.org. OccupyStream. Occupy Voice. OWS Reddit. We All Occupy. Occupying is behaving as if you live in the better world we all dream of: where basic needs are met for all, where greed is unacceptable, and where people consider others when they make decisions.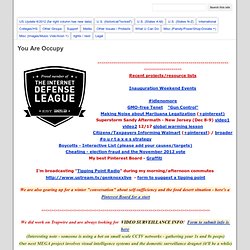 To be honest, being kinder and more helpful is everything. Imagine if all of the people who work for banks and corporations had been kinder and more helpful.
---