Visualization...
Works with Office/PDF How to make colleagues access our mind map if they don't have XMind? With some simple operations, we can export our mind map into about 10 universal formats by the export functionality. By this way, your team can collaborate seamlessly. We support exporting to Microsoft Word, Microsoft PowerPoint, Microsoft Excel (NEW), PDF, RTF, Plain Text, HTML, PNG, JPEG, GIF, BMP, SVG (NEW), Freemind, Mindjet MindManager.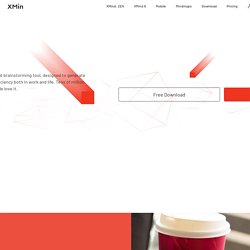 Brainstorming + Power of Visual Thinking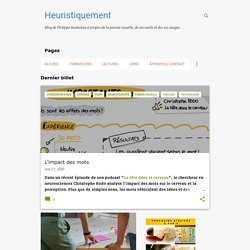 Xmind vient d'annoncer la sortie de la nouvelle version stable: XMind 3.4 ou XMind 2013, il s'agit bien de la version la plus aboutie de ce logiciel. J'ai effectué bénévolement l'été dernier les traductions de l'interface et des modèles en français et en espagnol. Voici un résumé rapide des nouvelles fonctionnalités : Plus de modèles et un éditeur de style plus riche XMind 2013 propose 10 nouveaux modèles, parmi lesquels les 6 chapeaux de la réflexion, un plan de voyage type, une map de négociation de vente....