CrowdMap
Asian firms well-poised for internal crowdsourcing
The high uptake of mobile devices and social media among Asian workers mean companies in the region are well-positioned to carry out crowdsourcing internally to make better business decisions.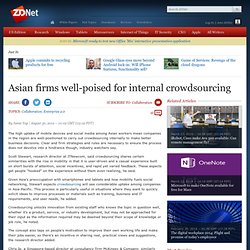 Crowdsourced map shows China's pollution hotspots
A crowdsourced mapping project, called Danger Maps, indicates pollution hotspots in China and is now expanding to cover other themes such as missing people and child abuse. According to Bloomberg on Thursday, the Web site was started by netizen Liu Chunlei last year, to enable others to look up sites such as toxic-waste treatment facilities, oil refineries and power plants.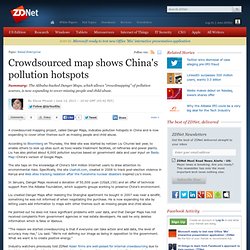 Ushahidi Community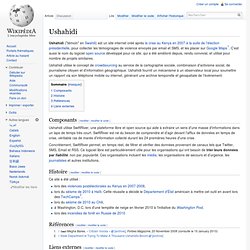 Un article de Wikipédia, l'encyclopédie libre.
Ushahidi
Ushahidi & Crowdmap "Classic" Our free, open source, downloadable, flagship product, the Ushahidi platform, and the hosted version of it, Crowdmap "Classic."
Welcome to the Ushahidi wiki! - Community Wiki - Ushahidi