Our World
Information is Everywhere
Globalization: preventing the sameness of the world / An EarSay Project
For A Culture of Peace - Part 1
Non-Aggression Principle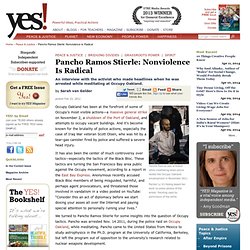 An interview with the activist who made headlines when he was arrested while meditating at Occupy Oakland. posted Feb 23, 2012 Pancho Ramos was arrested while meditating when police raided the Occupy Oakland encampment in November 2011. Painter Ly Vũ Hoàng based her work on press photos of the arrest.
Pancho Ramos Stierle: Nonviolence Is Radical by Sarah van Gelder
The Coming Spiritual Revolution - Rainn Wilson
When I grow up: a 6 year old's vision of a Gift Community - share and live this message!
Luke Sharrett for The New York Times The found photographs are on a Facebook page titled "Pictures and Documents found after the April 27, 2011 Tornadoes." More Photos »
Memories Scattered by Southern Storms Land on Facebook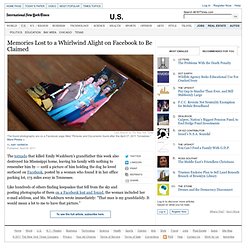 This Video Blew Me Away
When I was sixteen, I set off on an adventure that would bring me to where I am today. Leaving my family farm on Vancouver Island, I hitchhiked across BC to this festival that I had only heard tales about around campfires in the early mornings. That festival was Shambhala. Up to this point in my life, I had felt very alone, I grew up in paradise, but a paradise that lacked one major thing… Community. For most my youth it was just my brother and I.
Revelation on the Dance Floor : A film Dedicated To West Coast Festival Culture, Featuring Lightning In A Bottle, Basscoast and Shambhala Music Festivals | Grounded TV Network
ELECTRONIC AWAKENING (III)
TEDxVancouver - Jeet Kei Leung - Transformational Festivals
Convergence Network |
Please visit our ongoing project with T h e N e w H i v e : Zeitgeist Seattle Resource 1: Compassionate Seattle Heart Map What does Zeitgeist Seattle do? We are part of a larger sustainability advocacy movement. Our mission embodies the principles of network weaving locally in the Seattle, Washington region through collaboration with local sustainable and community sharing organizations.
Zeitgeist Seattle (Seattle, WA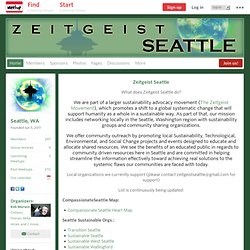 Compassionate Seattle Heart Map
Iparte - A Social Allegiance for Inspired Action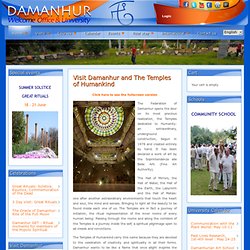 The great construction many have called 'The Eighth Wonder of the World' Click here to see the fullscreen version The Federation of Damanhur opens the door on its most precious realization, the Temples dedicated to Humanity: an extraordinary, underground construction, begun in 1978 and created entirely by hand. It has been declared a work of art by the Soprintendenza alle Belle Arti (Fine Art Authority). The Hall of Mirrors, the Hall of Water, the Hall of the Earth, the Labyrinth and the Hall of Metals: one after another extraordinary environments that touch the heart and soul, the mind and senses.
Damanhur - Welcome Office and University - Visit The Temples of Humankind
Kailasa - A Transformational Retreat & Academy (Redding, CA
Welcome to Kailasa Kailasa is a group of Social Architects and Cultural Pioneers uniting to provide concrete examples of how we can live and thrive in peace and harmony, with ourselves and with our environment. To do this, we are creating a diversity of intentional communities, with sustainability, education, and health and nutrition as the core concepts. The members of the Kailasa team have made the restructuring of our society and culture a primary focus of life, only to be set aside to attend to the persistent nagging to generate enough income to satisfy the "cost of living" in the current socioeconomic system. Unlike most for-profit corporations where the employees are compensated for their "40 hours a week," our team members are living and breathing this, even while they are at their day job.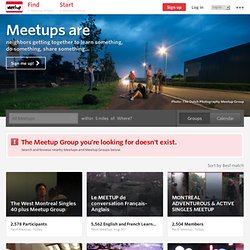 Inside Islam: What a Billion Muslims Really Think
Filthy India Photos, Chinese Netizen Reactions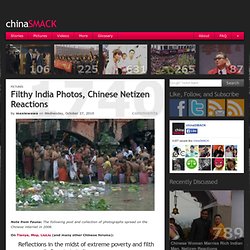 Note from Fauna: The following post and collection of photographs spread on the Chinese internet in 2008. On Tianya , Mop , LiuLiu (and many other Chinese forums): Reflections in the midst of extreme poverty and filth — a record of a trip in India India is the dirtiest country I have ever been to. I have heard people say that Pakistan, which is to the west and Bangladesh, to the east, are worse, but that is probably beyond the limits of my imagination.
Rent a White Guy - Magazine
Matt Dorfman Not long ago I was offered work as a quality-control expert with an American company in China I'd never heard of. No experience necessary—which was good, because I had none. I'd be paid $1,000 for a week, put up in a fancy hotel, and wined and dined in Dongying, an industrial city in Shandong province I'd also never heard of.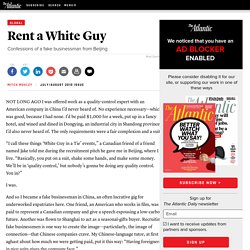 At last, we have reached the end of the classic Mayan Long Count calendar, the 5,125-year cycle that ends on December 21 of this year. The mainstream media has, predictably, used the occasion to ridicule the straw man they irresponsibly helped to set up: That this was a doomsday threshold, as silly as Y2K. At the same time, the worst and best predictions of alternative theorists ranging from Graham Hancock to Paul LaViolette to Jose Arguelles, Terence McKenna, John Major Jenkins, David Wilcock, and Carl Johan Calleman have failed to materialize. Apparently, a galactic superwave is not engulfing our planet, as LaViolette proposed.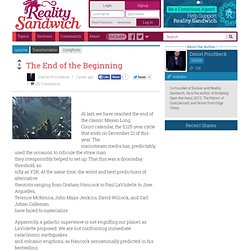 The End of the Beginning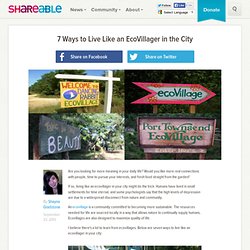 7 Ways to Live Like an EcoVillager in the City - Shareable
Are you looking for more meaning in your daily life?
Is there a relation between religion, sex and the number of babies per woman? What was the greatest invention of the industrial revolution? Hans Rosling makes the case for the washing machine. Instead of studying history one year at the university, you can watch this video for less than five minutes. Hans Rosling explains why ending poverty is crucial to stop population growth. Hans Rosling uses Gapminder bubbles in CNN Global Public Square to show US converge with other countries.
By: Paul Solman and elizabeth shell Paul Solman interviews author Charles Murray about his book "Coming Apart" at a local diner near Murray's hometown of Burkittsville, Md. White America is coming apart at the seams. That's the thesis Charles Murray, a libertarian political scientist at the American Enterprise Institute, puts forth in his new book, "Coming Apart."
Do You Live in a Bubble? A Quiz | The Rundown News Blog | PBS NewsHour
Human Thermodynamics - a knol by Libb Thims
In the years to follow, publications on various thermodynamical aspects of human life began to appear at an exponentially increasing rate; to the point that, in the new millennium, new human thermodynamics publications appear yearly. The first chapter on the subject of human thermodynamics , from the modern human molecular perspective ( human chemical thermodynamics ), in which a person is considered as a molecule, was published as chapter eighteen in the 2007 textbook Human Chemistry by American chemical engineer Libb Thims . [7] [8]
Organizational behavior refers to the way that people, either as individuals or in groups, behave within the context of an organization. Psychological theories, meanwhile, seek to explain the reasons people behave as they do. The intersection of organizational behavior and psychological theory provides insight into why people act as they do in the context of work. Such insight can help leaders create environments conducive to better performance. Specific psychological theories have different relationships with organizational behaviors.
What Is the Relationship Between Organizational Behavior & Psychological Theories?