Nico Nicou Douga
Miku Hatsune / Vocaloid
MADs
This is an introductory article to the Japanese video-editing culture known as MAD movies. To browse MAD -related meme entries, please refer to the sub-meme section. About
Ichiro Suzuki - Ichiro Laser Beam / "I was almost coming"
Hissu Amoto San
About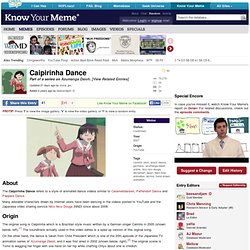 Caipirinha Dance
About The Hare Hare Yukai Dance (a.k.a Haruhi dance) is a MAD video meme based on the ending theme from The Melancholy of Haruhi Suzumiya, a popular anime series about an eccentric high school girl and her mystery investigation club, SOS brigade. Due to its immense popularity, the cutesy dance outro became somewhat of an internet meme in both Japan and overseas.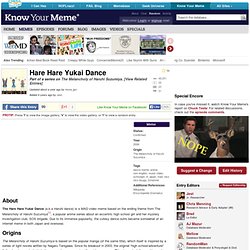 Hare Hare Yukai Dance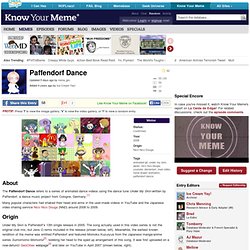 Paffendorf Dance
About The Paffendorf Dance refers to a series of animated dance videos using the dance tune Under My Skin written by Paffendorf that is the dance music project from Cologne, Germany. Many popular characters had shaked their head and arms in the user-made videos in YouTube and the Japanese video sharing service Nico Nico Douga ( NND ) around 2008 to 2009.
About fan illustration of Yoshi Ikuzo, also known as IKZO IKZO is a nickname given to the Japanese singer Yoshi Ikuzo (吉幾三), whose 80s single I'll Go to Tokyo recently became the subject of MAD remix videos on Nico Nico Douga .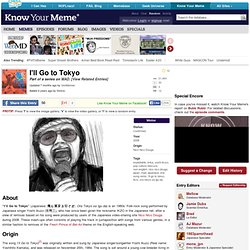 I'll Go to Tokyo
Donald McDonald (ドナルド・マクドナルド) - Ran Ran Ru (らんらんるー)
About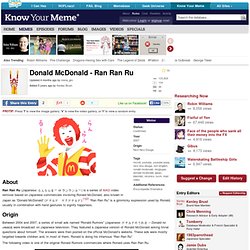 About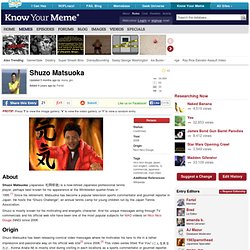 Shuzo Matsuoka
Nico Nico Douga
Teacher! The boys won't listen to what the guide says Teacher! The girls went shopping and still haven't returned
Danjo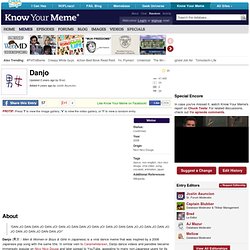 Konbini/Convenience Store (コンビニ)
Soaring Dance
About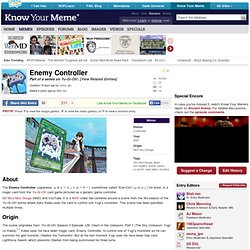 Enemy Controller
About Fukkireta (吹っ切れた) is a series of dance videos featuring animated characters with their hands on their hips and shaking side to side with cute background music.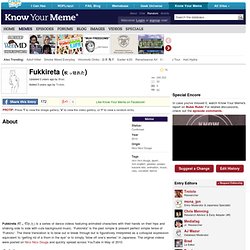 Fukkireta (吹っ切れた)
Get Down
Ranka Lee's Kira Pose
About
Caramelldansen
Caramelldansen SpeedyCake remix About
Automatic Mario
About Automatic Mario (自動マリオ) is a subgenre of remix videos that emulate popular songs and soundtracks through gameplay footage of customized level stages in Super Mario World.
Miyoco
RED_ZONE
About RED ZONE is a popular soundtrack from a Japanese arcade music video game beatmania IIDX , which is produced by KONAMI as a part of BEMANI line.