Anders B Breivik
Norway attacks Israel again on JPost op-ed page
Norway attacks Israel again on JPost op-ed page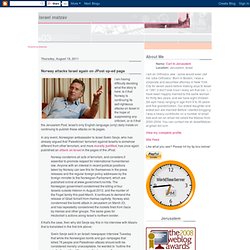 Teenage Hacker Breaks Into Norway Shooter's Email
DanonNewsNet: RT @ketilbstensrud: Norweg
Norway killer refuses to discuss associates: police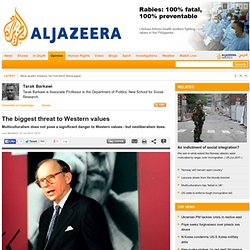 The paranoid style in politics often imagines unlikely alliances that coalesce into an overwhelming threat that must be countered by all necessary means.
The biggest threat to Western values
Anders Behring Breivik's Twitter Account Hacked
The Twitter account belonging to Anders Behring Breivik, the man who murdered over 90 people in Norway in twin attacks over a week ago, appears to have been hacked. That tweet indicates that "hacktivist" group Anonymous is behind the hack. More of the hacked tweets: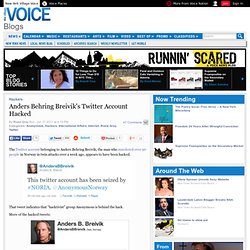 The Region: The Oslo Syndrome - JPost - Opinion - Columnists
Norway's PM Jens Stoltenberg talks to reporters. Photo: Scanpix Scanpix / Reuters One of the most sensitive aspects of the murderous terrorist attack in Norway by a right-wing gunman is this irony: The youth camp he attacked was engaged in what was essentially (though the campers didn't see it that way, no doubt) a pro-terrorist program. The camp, run by Norway's left-wing party, was lobbying for breaking the blockade of the terrorist Hamas regime in the Gaza Strip, and for immediate recognition of a Palestinian state, without that entity needing to do anything that would prevent it from being used as a terrorist base against Israel.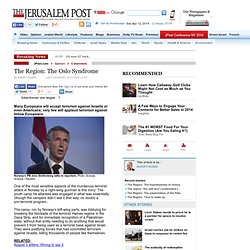 The Norway attacks
As Anders Breivik continued his now-infamous assault on Utoya Island that eventually left dozens dead in Oslo last week, the gunman expected armed police to attack him at any moment and halt his brutal rampage, according to a lawyer.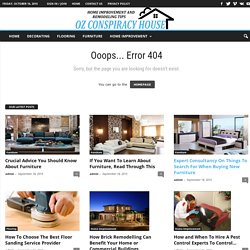 Norway Police: Our pilots were on vacation - And they call us conspiracy theorists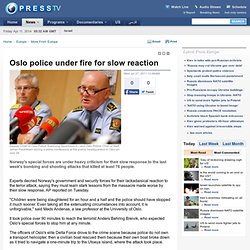 Oslo police under fire for slow reaction Deputy Chief of Oslo Police Sveinung Sponheim (L) and Oslo Police Chief of Staff Johan Fredriksen during a press conference at the police headquarters in Oslo on July 26 Norway's special forces are under heavy criticism for their slow response to the last week's bombing and shooting attacks that killed at least 76 people.
Oslo police under fire for slow reaction
(34) Twitter / Home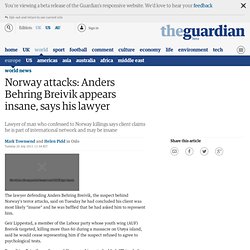 The lawyer defending Anders Behring BreivikAnders Behring Breivik, the suspect behind Norway's terror attacks, said on Tuesday he had concluded his client was most likely "insane" and he was baffled that he had asked him to represent him. Geir Lippestad, a member of the Labour party whose youth wing (AUF) Breivik targeted, killing more than 60 during a massacre on Utøya island, said he would cease representing him if the suspect refused to agree to psychological tests. Describing Brievik as a "very cold" person, Lippestad added: "This whole case has indicated that he is insane."
Norway attacks: Anders Behring Breivik appears insane, says his lawyer | World news
Norway shooting: killer 'confirms Gro Harlem Brundtland was main target'
Aftermath of the tragedy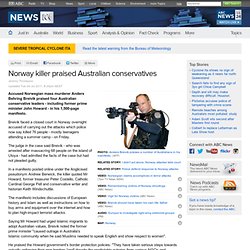 Jeremy Thompson
Norway killer's manifesto praises Australian conservatives
Norway killer Anders Behring Breivik had extensive links to English Defence League
Breivik skal ha hentet aluminium i Sverige - Nyheter - Innenriks - Aftenposten.no
Samleside: Alle våre saker om tragedien Nordmenn provosert av Fox News' terrordekningVerden sørget med Norge Se bildene: Et hav av folk og blomster fylte gatene Den omhandler forbrytelser mot menneskeheten, herunder forfølgelse av en gruppe basert på politisk grunnlag, og har en strafferamme på 30 års fengsel. Paragrafen sorterer innunder kapittelet for blant annet folkemord.
Vil vurdere å sikte Breivik for forbrytelser mot menneskeheten - Nyheter - Innenriks - Aftenposten.no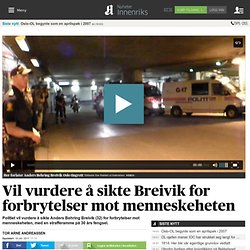 Norway Terrorist Is A Global Warming Denier
Although Breivik's conspiracy theories are insane, they are in line with mainstream opinion among American conservatives. He cites Christopher Monckton's speech before the Minnesota Free Market Institute in 2009, accusing President Obama of trying to cede United States sovereignty to the United Nations through climate treaties. Monckton — a rabid conspiracy theorist who claims his opponents are Nazis — was a Republican witness before Congress on global warming in 2010. Breivik also believed that the "Climategate" hacking incident "revealed how top scientists conspired to falsify data in the face of declining global temperatures in order to prop up the premise that man-made factors are driving climate change." One of his sources for this delusional claim is right-wing climate conspiracy theorist James Delingpole, who regularly appears on Fox News, including Glenn Beck's now defunct show.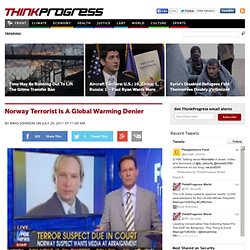 The Breivik manifesto and the Monckton connection
Conspiracy theorists can easily be dismissed or even laughed off as unthinking, sometimes paranoid ideologues with a tainted view on society. Their language is often wrapped around power and freedom and speaks of global threats to undermine "our" way of life.
Norwegian terrorist Anders Behring Breivik says there are tens of far-right terror cells ready to overthrow European governments that tolerate Islam. Breivik, who claimed responsibility for the recent terrorist violence in Norway, has stated he is only one of about 80 like-minded extremist cells throughout the west of Europe, which are ready to carry out similar violent attacks, a Press TV correspondent reported Tuesday.
Breivik: 80 more terror cells in Europe
Video: Norway shootings: Anders Behring Breivik's YouTube video posted hours before killings
Norway killer: Anders Behring Breivik was a 'mummy's boy'
Bruce Bawer: Inside the Mind of the Oslo Murderer
Norway attacks aftermath
Home
Norway killer Anders Behring Breivik called Gordon Brown and Prince Charles 'traitors'
OSLO—For nine years, Anders Behring Breivik meticulously planned the attacks which he hoped would spark a European revolution, a "resistance" movement against those who he believed threatened the country where he was born and raised. In a 1,518-page manifesto he wrote before Friday's devastating attacks, Breivik meticulously detailed the battle of the "Crusaders" against the non-believers, the traitors and the complacent who were allowing the traditional beliefs and cultures of Europe to be overwhelmed by cultural Marxism and "Muslim domination." "There is normally absolutely no justification or excuse to commit suicide," Breivik wrote. But one who "martyrs himself for the cause, and/or self terminates during or after an operation for tactical reasons, should be celebrated as martyrs for the Church."
Manifesto reveals killer's meticulous planning
Suspect in Norway attacks wanted Muslims out of Europe; killing was 'marketing' for manifesto - Page 2
What Pushed Anders Behring Breivik Over the Edge? | Oz Conspiracy House
Suspect in Norway attacks wanted Muslims out of Europe; killing was 'marketing' for manifesto
The news coverage of the Norway mass-killings was fact-free conjecture | Charlie Brooker | Comment is free
Dan Murphy: JP: When jihadis attack, y
Arab world outraged by Norway attack allegations
Norway grieving after Anders Behring Breivik accused of murdering 93 people
Was the Massacre in Norway a reaction to BDS?
From Pamela Geller to Anders Behring Breivik — how Islamophobia turned deadly in Norway
APNewsBreak: Doc: Dum-dum bullets used in Norway
Police scour farm for clues to Norway attacks
Anders Breivik | Jih@d
Anders Behring Breivik | 2083 A European Declaration of Independence | Manifesto | Kevin I. Slaughter
Google Translate
[HTML] Anders Behring Breivik's comments with Document.no
Alleged Anders Writings
Extra! Sionistisk frimurare gripen för terrordådet i Oslo | Nationell.nu
Walid al-Kubaisi - Wikipedia, the free encyclopedia
Walid al-Kubaisi
Pågrepet 32-åring kalte seg selv nasjonalistisk
Det imperfektes politikk « minerva
AndersBBreivik
Anders Breivik From Document No
Anders B Breivik Suspect #Oslo #Utoya on Twitpic
Anders Behring Breivik (32) pågrepet for bomben i Oslo og massedrap på Utøya
Muslim Blog
Tax
Behring & Kerner Marketing When (979846967) - Nettavisen Informa
Good Guys: Anders Breivik is an Excellent Buyer
Breivik Geofarm
Breivik Geofarm - Property Rena - 90087334
Anders Behring Breivik (32) - Role of Bedriftsdatabasen.no
Breivik Geofarm
Breivik Geofarm - 994089269 - Firmapresentasjon
Behring Breivik Anders - Nettavisen Informa
Tax Lists 2009 - tax list - tax - Aftenposten.no