OS GIS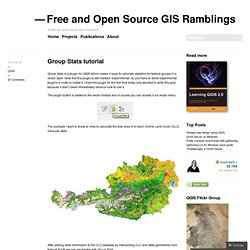 Group Stats Tutorial
Group Stats is a plugin for QGIS which makes it easy to calculate statistics for feature groups in a vector layer. Note that the plugin is still marked "experimental" so you have to allow experimental plugins in order to install it.
ESRI's brilliant marketing move and what Open Source GIS can learn from it « Mapoholic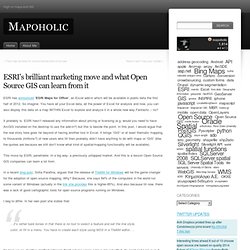 ESRI has announced "ESRI Maps for Office", an Excel add-in which will be available in public beta the first half of 2012.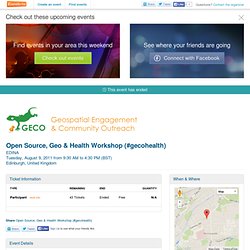 Invalid quantity. Please enter a quantity of 1 or more. You cannot order more than 10 ticket types at a time.
OSGeo & Health Workshop (#gecohealth)
Web mapping client comparison v.6
This comparison aims to serve as a basis for those seeking a first approach to Web mapping technologies at the client side. In the sixth version a number of projects have been added and the whole set of clients has been categorized in order to distinguish them better, since there are currently forty four (44) Web mapping clients in the comparison.