Origami
Origami Paper Box. D.I.Y. Origami Box Ornaments by Samantha&Miller - Home - Creature Comforts - daily inspiration, style, diy projects + freebies. This awesome 18 Days Series project for D.I.Y.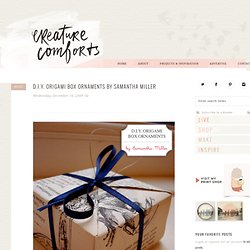 Origami Box Ornaments comes to us from Samantha Miller of Paper Red Shoes. I love the idea of hanging these for display (like she's done in the photo at the end of this post). Here are the directions and more from Samantha: Sweet origami hearts. To be honest, I was never keen on origami hearts (or roses for that matter) for a fairly long time because it was hard to accept the way they look — I find them too edgy and not very loving.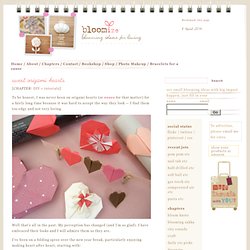 Well that's all in the past. My perception has changed (and I'm so glad). Dessine moi un objet & Blog Archive & Iphone and Itouch paper stand / dock. Julien Madérou / Bricolage, Design, Designer, Iphone, Origami, Packaging, Portfolio / L'iPhone paper dock est un support en origami pour iPhone, à imprimer et à monter soi-même.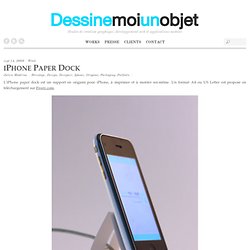 Un format A4 ou US Letter est proposé en téléchargement sur Fiverr.com. Download and print the template PDF to do it yourself ! Cecilia Cotton Origami.
---