GLOBALIZACION
FES Dialogue on Globalization - Home
www.Fes-globalization.org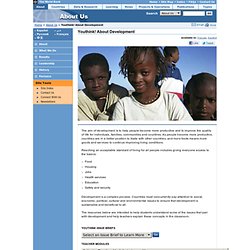 Issues | Youthink!
The aim of development is to help people become more productive and to improve the quality of life for individuals, families, communities and countries. As people become more productive, countries are in a better position to trade with other countries, and more trade means more goods and services to continue improving living conditions. Reaching an acceptable standard of living for all people includes giving everyone access to the basics:
Complaints Choirs of the World : Home
The Study of Global Problems and the Culture of Capitalism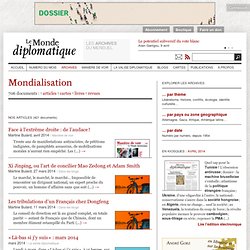 Mondialisation
Le temps des jacqueries ; la nouvelle bataille du Pacifique ; dossier nationalités ; la France en Centrafrique ; jours d'après-guerre au Congo ; Irak-Syrie, mêmes combats ; le monde selon Téhéran ; le Paraguay dévoré par le soja ; tourisme chamanique en Amazonie péruvienne ; « Lune Lenvers », extrait d'une bande dessinée ; les affres de la décentralisation ; histoire de l'obsession sécuritaire ; l'énergie verte, voilà l'ennemi (…)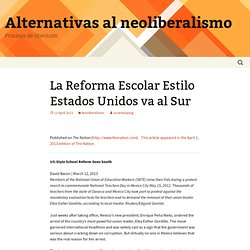 Alternativas al neoliberalismo
La Reforma Escolar Estilo Estados Unidos va al Sur Published on The Nation (http://www.thenation.com) This article appeared in the April 1, 2013 edition of The Nation.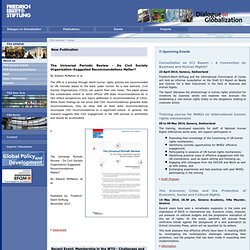 The Universal Periodic Review - Do Civil Society Organization-Suggested Recommendations Matter? By Edward McMahon et al. The UPR is a process through which human rights policies are recommended by UN member states to the state under review.
FES Globalization - Office Geneva - Home
Commission on Globalisation - H o m e