Opendata
Open Knowledge Foundation
Une recette de démarche Open Data - Partie 2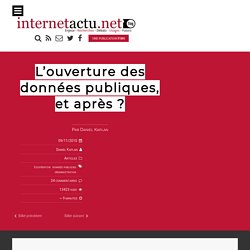 Par Daniel Kaplan le 09/11/10 | 29 commentaires | 6,866 lectures | Impression
Par Hubert Guillaud le 04/05/11 | 7 commentaires | 5,339 lectures | Impression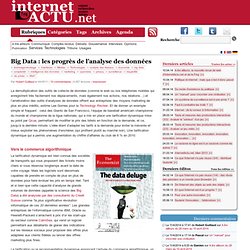 Open Data Stories | Charting the success of open data initiatives
Marcus Ebner: "In a globalized science world it can be very tiring if you don't speak the same 'language' or can't read someone else´s data." - PoolParty
Marcus Ebner is a Geologist working as a domain expert in knowledge management in the Department of Geoinformation at the Geological Survey of Austria . The Geological Survey of Austria is a public sector research institution that is affiliated with the Austrian Federal Ministry for Science and Research and as such the premier advisory body for the Austrian Government for geosciences. The core program covers diverse activities in a wide range of geosciences, such as geoscientific mapping, basic research, environmental monitoring including natural resources and water management and maintenance of extensive databases and archives. PoolParty Team had the chance to talk with Mr. Ebner about the role of SKOS Simple Knowledge Organization System (SKOS) is a family of formal languages designed for representation of thesauri, classification schemes, taxonomies, subject-heading systems, or any other type of structured controlled vocabulary.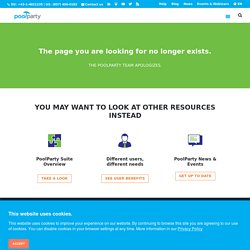 The great fad of the last several years is self-serve and the ability to scale the distribution and access to your technology, product, service or data. The Twitter API, Facebook Connect, Yelp API for reviews, Youtube Embed codes, Google Maps API, you name it. And everyone knows the APIs out of the media darling's Foursquare, Zoho and Dropbox.
Cannibalize Business Development by Popularizing your API - Shaival Shah's Blog
Travel industry gatekeepers should open their APIs to breed innovation
NB: This is a guest post by Alex Kremer, co-founder at Flextrip . Jeff Lawson, CEO of app software firm Twilio , gave a great talk at last week's Gluecon conference about enabling so-called " DOers " in large organizations. His primary thesis is that easy-to-use, self-service APIs that are clearly documented, clearly priced and allow instant sign-up enable innovation actually work and benefit industries. By this standard, is the travel industry focused on enabling innovation? Not really. There are dozens of APIs and data feeds offered by large and small travel organizations sitting on mountains of data, but many of these APIs share significant problems.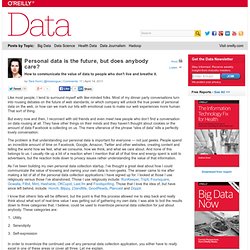 Like most people, I tend to surround myself with like-minded folks. Most of my dinner party conversations turn into rousing debates on the future of web standards, or which company will unlock the true power of personal data on the web, or how can we mark our bits with emotional cues to make our web experiences more human. That sort of thing. But every now and then, I reconnect with old friends and even meet new people who don't find a conversation on data rousing at all.
Personal data is the future, but does anybody care?
We invited Reid Hoffman and Tim O'Reilly — two of the biggest thinkers in the Valley– into the studio to talk about what Hoffman calls "Web 3.0."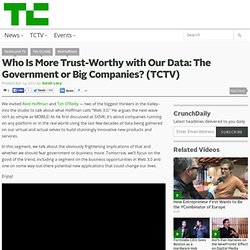 Who Is More Trust-Worthy with Our Data: The Government or Big Companies? (TCTV)
tp://blog.emakina.com/2011/03/18/opendata-annee-0/
REGARDS SUR LE NUMERIQUE: Rsln : - Rencontre RSLNmag est édité par Microsoft et se consacre à l'analyse et au décryptage du monde numérique..