SW&TOOLS
freesound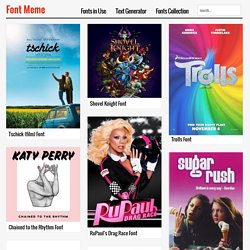 Font Meme is all about fonts. Originally started as a text generator, Font Meme allows you to browse and view information about fonts by themes, languages and symbols. Then you can generate text image with fonts of different styles. In addition, we maintain an online archive of "Fonts in use" by constantly exploring and identifying fonts used in the logos, movies posters, TV shows, band logos, album covers etc.
OSMONEY | The Open Source Money Saving Alternatives
Mixxx has everything you need to start making DJ mixes in a tight, integrated package. Whether you're DJing your next house party, spinning at a club, or broadcasting as a radio DJ, Mixxx has what you need to do it right. iTunes Integration All your playlists and songs from iTunes, automatically ready to go for your next live DJ performance. DJ MIDI Controller Support With over 30 DJ MIDI controllers supported out-of-the-box, Mixxx gives you comprehensive hardware control for your DJ mixes.
The GnuCash development team proudly announces GnuCash 2.5.10, the eleventh release in the 2.5.x series of the GnuCash Free Accounting Software. It runs on GNU/Linux, *BSD, Solaris and Mac OSX. WARNING: This is an UNSTABLE version of GnuCash. This release is intended for everyone who wants to help find bugs and other problems to make the eventual stable release better. Make sure you make backups of any files used in testing versions of GnuCash in the 2.5.x series.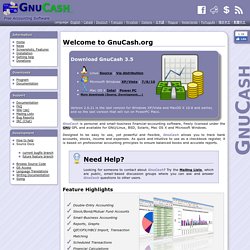 Contratto - Oscon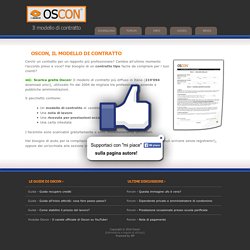 Cerchi un contratto per un rapporto più professionale? Cambia all'ultimo momento l'accordo preso a voce? Hai bisogno di un modello unico e facile da compilare per i tuoi clienti? Scarica Oscon! Il modello di contratto più diffuso in Italia (più di 217'078 download unici), utilizzato fin dal 2004 da migliaia tra professionisti, aziende e pubbliche amministrazioni.
Scribus is an Open Source program that brings professional page layout to Linux, BSD UNIX, Solaris, OpenIndiana, GNU/Hurd, Mac OS X, OS/2 Warp 4, eComStation, and Windows desktops with a combination of press-ready output and new approaches to page design. Underneath a modern and user-friendly interface, Scribus supports professional publishing features, such as color separations, CMYK and spot colors, ICC color management, and versatile PDF creation.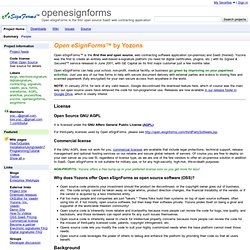 Open eSignForms™ is the first free and open source, web contracting software application (on-premise) and SaaS (hosted). Yozons was the first to create an entirely web-based e-signature platform (no need for digital certificates, plugins, etc.) with its Signed & Secured™ service released in June 2001, with GE Capital as its first major customer just a few months later. Open eSignForms can help your school, non-profit, medical facility, or business go green by improving on your paperless activities.
openesignforms - Open eSignForms is the first open source electronic contracting software