OPEN-XTC
Nieuws over drugs
About Megan Adams I have traded my life of Tex-Mex and warm weather in Austin, Texas (yes I was raised on a ranch and no, George Bush is technically from Connecticut) for the gezelling city of Amsterdam to pursue my MA in New Media from UvA. Since graduating in 2006 with a Bachelor degree in Communication from St. Edward's University, I have thrown myself into the fast paced life of PR working at various levels across the technology and consumer sectors. Why new media? My professional interest in the program lies in understanding how new mediums and tools influence the communication landscape and why. In turn I hope to directly apply this "under the hood" insight to my PR approach.
Berghain: Adventures in Techno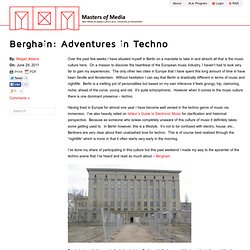 De Publieke Omroep is wettelijk verplicht toestemming te vragen voor het gebruik van cookies. Als je deze eenmalig accepteert, dan zijn alle websites van de Publieke Omroep te bezoeken. Wij maken gebruik van functionele cookies en cookies voor het beheer van webstatistieken, advertenties en social media. De cookies bewaren geen persoonsgegevens en zijn dus niet aan een individu te koppelen.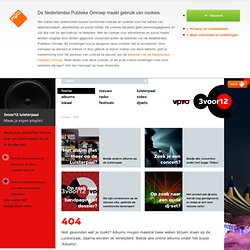 Dossier - Zero tolerance in de dance
Acid Age
All Listings | Timebank by e
Would you like to study a language a "bit" different than Spanish, French or Polish? Are you interested in to know more about the culture of the people of Attila? Would you like to know more about a small nation which received quite a lot of Nobel prizes through the history? So.... then.... you should learn some Hungarian! :) As a native Hungarian, I would like to let people know that Eastern Europe is not a homogenous group of people as many of you think.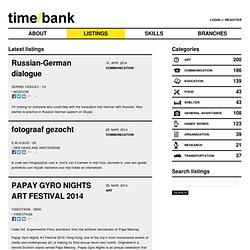 It is not hard to see how critics of the war on drugs got the impression that Barack Obama was sympathetic to their cause. Throughout his public life as an author, law professor, and politician, Obama has said and done things that suggested he was not a run-of-the-mill drug warrior. In his 1995 memoir Dreams From My Father , the future president talked candidly about his own youthful drug use, in sharp contrast with the Democrat who then occupied the White House and the Republican who succeeded him.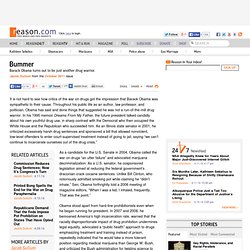 Bummer