Amiga
Firefox might not be the most popular web browser out there right now, but the number of add-ons it has, and the ones it keeps welcoming every other day into its arsenal never cease to amaze me. The browser that became the favorite of the tech savvy crowd before there was Chrome, and still remains a favorite of countless loyal users has been known for its extensive add-on support to extend its functionality beyond the stock offerings. As we take a look back at 2013 to present our readers with the best stuff we've covered the whole year, it's now time we show you our hand-picked collection of 50 Best Firefox extensions from 2013.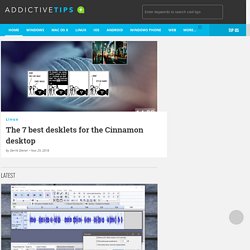 Computer Collector
The Big Book of Amiga Hardware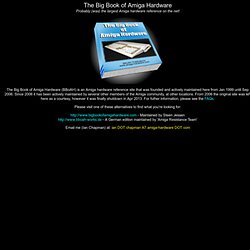 The Big Book of Amiga HardwareProbably (was) the largest Amiga hardware reference on the net! The Big Book of Amiga Hardware (BBoAH) is an Amiga hardware reference site that was founded and actively maintained here from Jan 1999 until Sep 2006. Since 2006 it has been actively maintained by several other members of the Amiga community, at other locations. From 2006 the original site was left here as a courtesy, however it was finally shutdown in Apr 2013. For futher information, please see the FAQs. Please visit one of these alternatives to find what you're looking for:
How to use this site The individual sections of the site can be accessed by clicking one of the options to the left. You will also notice red &white coloured balls doted around the site. These are links that lead to different subsections.
Amiga History Guide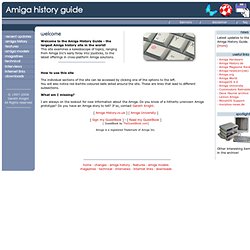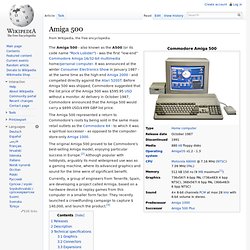 The Amiga 500 - also known as the A500 (or its code name "Rock Lobster") - was the first "low-end" Commodore Amiga 16/32-bit multimedia home/personal computer. It was announced at the winter Consumer Electronics Show in January 1987 - at the same time as the high-end Amiga 2000 - and competed directly against the Atari 520ST. Before Amiga 500 was shipped, Commodore suggested that the list price of the Amiga 500 was $595.95 USD without a monitor.
Amiga 500
Amiga
The former Amiga logo, as used by Commodore-Amiga Inc The Amiga 500 (1987) was the best selling model The best selling model, the Amiga 500, was introduced in 1987 and became the leading home computer of the late 1980s and early 1990s in much of Western Europe. In North America success was more modest.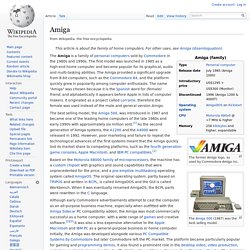 Amiga.org