ONLINE CV
All kinds of online profiles or cvs in order to enhance your visibility on the internet. zenarts Mar 31
25 Awe-Inspiring CV Designs
Advertisement An creative CV does not promise your dream job, but it certainly assures attention to your profile. HR professionals scan through hundred of CVs everyday and Creative CVs break the monotony of the old same A4 size paper Resumes.
As the job market becomes increasingly competitive, there are ever more random lengths people will go to in order to secure a job or even get noticed by potential employers. A standard CV won't really cut it these days, particularly if you want to get into the digital or media industry, where you have to prove your ability even in the way you apply for a job.
6 wickedly creative job applications in the digital age - TNW Social Media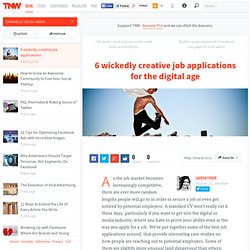 An electronic portfolio (also known as an eportfolio, e-portfolio, digital portfolio, or online portfolio[1]) is a collection of electronic evidence assembled and managed by a user, usually on the Web.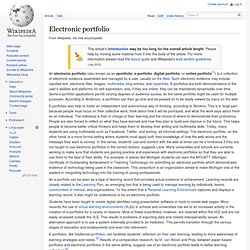 Part 1: How to Set up your Googlio - Tutorial Screencast
Welcome to YouTube! The location filter shows you popular videos from the selected country or region on lists like Most Viewed and in search results.To change your location filter, please use the links in the footer at the bottom of the page. Click "OK" to accept this setting, or click "Cancel" to set your location filter to "Worldwide".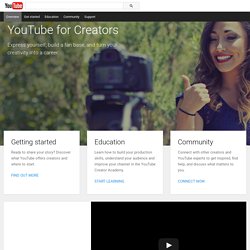 BriteTab