ONLINE CV
All kinds of online profiles or cvs in order to enhance your visibility on the internet. zenarts Mar 31
25 Awe-Inspiring CV Designs
Advertisement An creative CV does not promise your dream job, but it certainly assures attention to your profile. HR professionals scan through hundred of CVs everyday and Creative CVs break the monotony of the old same A4 size paper Resumes.
As the job market becomes increasingly competitive, there are ever more random lengths people will go to in order to secure a job or even get noticed by potential employers. A standard CV won't really cut it these days, particularly if you want to get into the digital or media industry, where you have to prove your ability even in the way you apply for a job. We've put together some of the best job applications around, that provide interesting case studies on how people are reaching out to potential employers. Some of them are slightly more unusual (and dangerous) than others, but nonetheless inspiring and show the huge amount of untapped talent out there. There there may be some methods for acquiring jobs that we don't recommend you follow – with Facebook's recent hire of the Sony & Apple hacker being one of them (Please don't do that to get a job), so check out some of the more ethical routes to acquire a job below: 1.
6 wickedly creative job applications in the digital age - TNW Social Media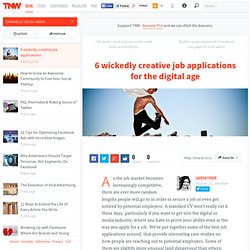 Kinzaa lets you build visually stunning infographic resumes. Build your infographic resume It takes under 3 minutes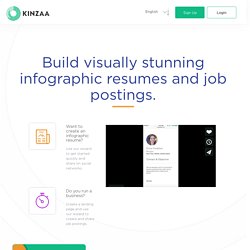 An electronic portfolio (also known as an eportfolio, e-portfolio, digital portfolio, or online portfolio[1]) is a collection of electronic evidence assembled and managed by a user, usually on the Web. Such electronic evidence may include inputted text, electronic files, images, multimedia, blog entries, and hyperlinks. E-portfolios are both demonstrations of the user's abilities and platforms for self-expression, and, if they are online, they can be maintained dynamically over time. Some e-portfolio applications permit varying degrees of audience access, so the same portfolio might be used for multiple purposes.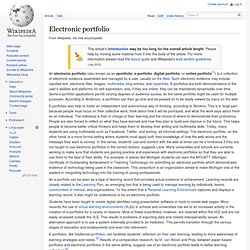 Part 1: How to Set up your Googlio - Tutorial Screencast
Imagine the questions that your potential customers, clients or future colleagues would ask to find out if you know your stuff. Each profile section helps you answer those questions... Who's talking about you? Link to articles, mentions in the press or glowing references online that prove other people value your skills, knowledge and passion.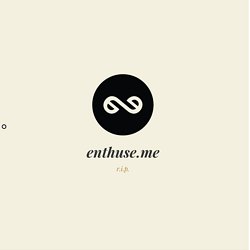 Welcome to YouTube! The location filter shows you popular videos from the selected country or region on lists like Most Viewed and in search results.To change your location filter, please use the links in the footer at the bottom of the page. Click "OK" to accept this setting, or click "Cancel" to set your location filter to "Worldwide".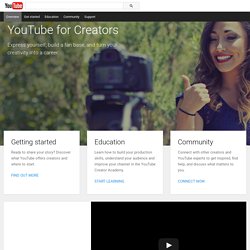 VUVOX launched it's first creative tools in 2006 with the mission to provide an easy way to mix, create and blend your personal media into rich experiences. In 2008, VUVOX was acquired by eBay Inc. where it continued to add value to their growing portfolio of commerce offerings. Many of the key VUVOX team members were absorbed into eBay and the VUVOX platform has not seen many new developments in quite some time.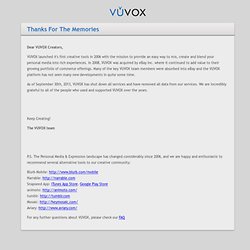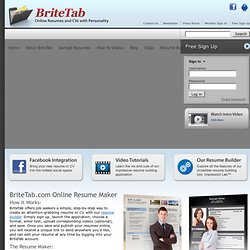 BriteTab
How It Works: BriteTab offers job seekers a simple, step-by-step way to create an attention-grabbing resume or CV with our resume builder. Simply sign up, launch the application, choose a format, enter text, upload corresponding videos (optional), and save. Once you save and publish your resumes online, you will receive a unique link to send anywhere you'd like, and can edit your resume at any time by logging into your BriteTab account. The Resume Maker: ImpressionLab is our unique resume creating application that provides job seekers a robust, easy-to-use way to create a highly personalized online resume.
Login Community Create and share your digital world Create a gorgeous free website in minutes, bringing together your social media updates, photos, videos and more into a unified web presence. Get started for free Unified web presence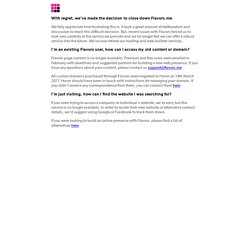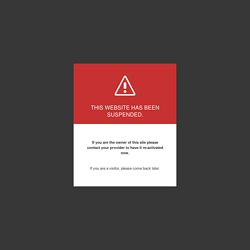 A valid e-mail address. All e-mails from the system will be sent to this address. The e-mail address is not made public and will only be used if you wish to receive a new password or wish to receive certain news or notifications by e-mail. Your Email Address Please choose a password for your account; it must be at least 5 characters. Enter Password
"...easy to use without any technical expertise; if I did it, anyone can..." More Coverage... Watch this two-minute video to learn about VisualCV and how it can help you today. Watch full size video here... Tune into the latest VisualCV webinars to learn how to get more out of VisualCV.com.