9/22 - Day 6
After yesterday's rain and violent arrests , I'm afraid of what to expect as I approach Liberty Plaza for the fifth day of Occupy Wall Street . Mainstream media report that numbers have dwindled; our own media's livestream was shut down yesterday while people were arrested for trying to cover the equipment with tarps. I am bracing myself for a sad, soggy, mess.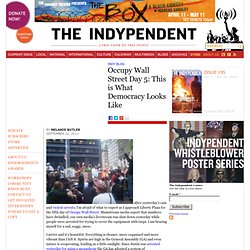 Occupy Wall Street Day 5: This is What Democracy Looks Like
Thursday September 22,2011 New York Wall Street Anonymous Liberty Park The protests in Wall street proceed, on their quest, as the mainstream media, still remains silent, on the issue. Police are out in full force, again, and arrests are continuing. Meanwhile, the Banksters, looking down on the peaceful protesters, are laughing at their futile attempts, of control, something that the Banksters believe, the protesters have no power over. You can watch the Live Stream Video Now. Banksters Overlooking the Protesters, on Wall Street, enjoying the show.
Anonymous | Occupy Wall Street September 22, 2011 | Day 6 | Peaceful Protest - The Place for Resources on Gold. - Exchange Gold for Cash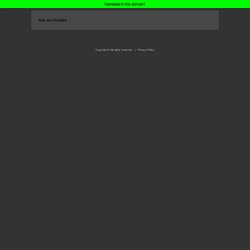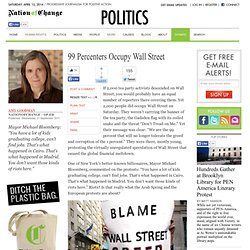 Published: Wednesday 21 September 2011 Mayor Michael Bloomberg: "You have a lot of kids graduating college, can't find jobs. That's what happened in Cairo. That's what happened in Madrid. You don't want those kinds of riots here." Resize Text + | - | R
99 Percenters Occupy Wall Street
Anonymous Promises Revenge Attacks For Occupy Wall Street Police Violence