NOUVELLES TECHNOLOGIES
Olivier Laurelli (aka Bluetouff) pour la liberté de l'information
Aidez-nous à financer le pourvoir en Cassation de Bluetouff et Reflets.info
Un répertoire de l'extranet de l'ANSES était public, puisque accessible via une requête google. Bluetouff y a téléchargé des documents, et le site Reflets.info a publié un article sur les nano-argent basé sur un document « Powerpoint « de l'agence de la santé et du médicament. L'ANSES a porté plainte pour piratage de son extranet suite à la publication. Bluetouff a bénéficié d'un non-lieu en première instance, l'ANSES a abandonné ses poursuites. Le ministère public a cependant décidé de continuer et a fait appel.
RFC6996 (bis) : Un standard pour l'assignation aléatoire de permissions par incantations OTN (Over the Network) avec l'algorithme CHABYT
France Economie Régions et Hi-Média proposent un projet bi-média pour La Tribune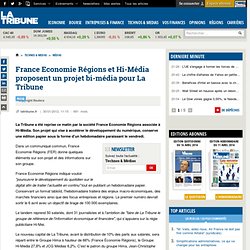 Dans un communiqué commun, France Economie Régions (FER) donne quelques éléments sur son projet et des informations sur son groupe. France Economie Régions indique vouloir "poursuivre le développement du quotidien sur le digital afin de traiter l'actualité en continu" tout en publiant un hebdomadaire papier. Conservant un format tabloïd, l'hebdomadaire traitera des enjeux macro-économiques, des marchés financiers ainsi que des focus entreprises et régions. Le premier numéro devrait sortir le 6 avril avec un objectif de tirage de 100 000 exemplaires. Le tandem reprend 50 salariés, dont 31 journalistes et à l'ambition de "faire de La Tribune le groupe de référence de l'information économique et financière", qui s'appuiera sur la régie publicitaire Hi-Mei.
cyber story
JavaScript is a scripting language designed for adding interactivity to HTML pages. The language was first implemented by Netscape Communications in Netscape Navigator 2 beta (1995). JavaScript is different from the Java language (developed at Sun Microsystems).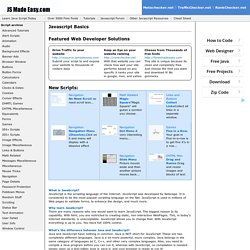 Netherlands first country in Europe with net neutrality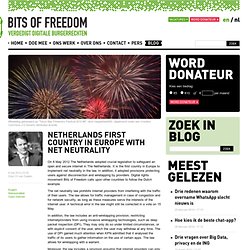 On 8 May 2012 The Netherlands adopted crucial legislation to safeguard an open and secure internet in The Netherlands. It is the first country in Europe to implement net neutrality in the law. In addition, it adopted provisions protecting users against disconnection and wiretapping by providers.
Website owners who think they know who's visiting their sites should take a closer look. - 31% of your website visitors are likely to be damaging intruders - Google Analytics doesn't show you 51% of website traffic including hackers, spammers & other non-human stalkers! Most website owners don't know that a startling 31% of any site's traffic can harm its business. And although most website owners rely on Google analytics to track who's visiting their site, Google simply doesn't show you 51% of your site's traffic including some seriously shady non-human visitors including hackers, scrapers, spammers and spies of all sorts who are easily thwarted, but only if they're seen and blocked. As website owners work hard to attract good human traffic, it's just as important to see and block the bad guys & bots that can hack your site, steal your customer's data, share your proprietary business information, and a whole lot more.
What Google doesn't show you: 31% of website traffic can harm your business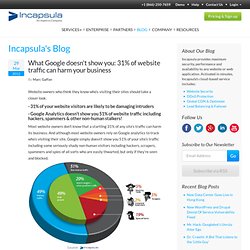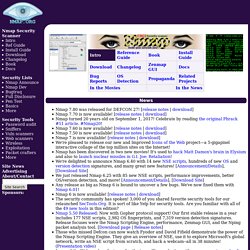 We're pleased to release our new and Improved Icons of the Web project—a 5-gigapixel interactive collage of the top million sites on the Internet! We've also launched a Kickstarter for a 36x24 inch poster version, but you need to order by January 17! Nmap has been discovered in two new movies! It's used to hack Matt Damon's brain in Elysium and also to launch nuclear missiles in G.I. Joe: Retaliation! We're delighted to announce Nmap 6.40 with 14 new NSE scripts, hundreds of new OS and version detection signatures, and many great new features!
"Copying Is Not Theft" animation with Jonathan Mann vocals