North Korea
This pearltree is focused on the human rights violations happening in North Korea. dontshootme Sep 24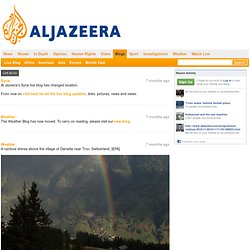 Death of Kim Jong il Live Blog
Nelson Mandela was comfortable and breathing without difficulty on his third day in hospital after the anti-apartheid hero was treated for pneumonia, South Africa's presidency said today. Messages of concern for the ailing 94-year-old, one of the towering figures of modern history, have poured in since his admission late Wednesday for what was confirmed as "a recurrence of pneumonia". Mandela had a build-up of fluid that had developed from a lung infection, known as a pleural effusion or "water on the lungs", drained from his chest. "This has resulted in him now being able to breathe without difficulty," said President Jacob Zuma's office said in a statement. "He continues to respond to treatment and is comfortable." On Friday, Mandela was said to be in good spirits and making steady progress.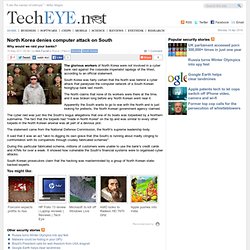 The glorious workers of North Korea were not involved in a cyber bank raid against the corporate imperialist lapdogs of the West, according to an official statement. South Korea was fairly certain that the North was behind a cyber attack that paralysed the computer network of a South Korean Nonghyup bank last month. The North claims that none of its workers were there at the time, and it was broken long before any North Korean went near it. Apparently the South wants to go to war with the North and is just looking for pretexts, the North Korean government agency claimed. The cyber raid was just like the South's bogus allegations that one of its boats was torpedoed by a Northern submarine.
North Korea denies computer attack on South - Why would we raid your banks?
N.Korea Issues Fresh War Threats
Balloons carrying propaganda leaflets are floated into North Korea from Imjingak in Paju, Gyeonggi Province near the demilitarized zone on Feb. 16, North Korean leader Kim Jong-il's 70th birthday. North Korea on Sunday issued the customary threat of a "full-scale war" in response to annual South Korea-U.S. military exercises, which start Monday. It also threatened to fire aimed shots at sites in Gyeonggi Province from where the cross-border propaganda leaflets are floated. ◆ Propaganda Leaflets The top priority for the North Korean regime at the moment is to ensure a smooth succession from leader Kim Jong-il to his son and heir Jong-un.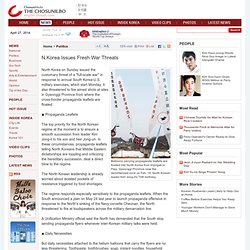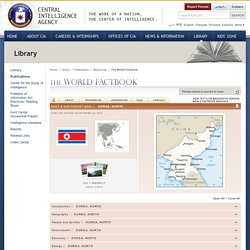 North Korea, one of the world's most centrally directed and least open economies, faces chronic economic problems. Industrial capital stock is nearly beyond repair as a result of years of underinvestment, shortages of spare parts, and poor maintenance. Large-scale military spending draws off resources needed for investment and civilian consumption.
The World Factbook