Colllaborative consumption (sharing ec)
Promoting Skillsharing | Learn Skills, share tools, save money and make great new friends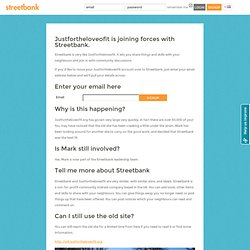 The Gift Economy Everyone from politicians to journalists and economists like to conflate words relating with finance with words relating to economy . You thought the were the same thing, right? That's OK, so did I. But they're not the same thing.
50 Ways to Crowdsource Everything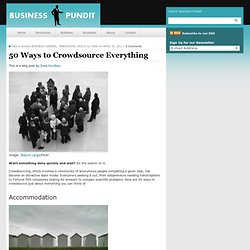 This is a blog post by Drea Knufken . Image: Wayne Large /Flickr Want something done quickly and well? Sic the swarm on it. Crowdsourcing, which involves a community of anonymous people completing a given task, has become an attractive labor model.
Sharing is the Answer
info graphic | New Sharing Economy
The New Sharing Economy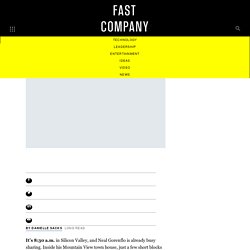 It's 8:30 a.m. in Silicon Valley, and Neal Gorenflo is already busy sharing.
Landshare
Consommation Collaborative