News Blogs
Fortune 500 Business Blogging Wiki / Fortune 500 Business Blogging Wiki
Tyndall Report January 13, 2011
The third law enforcement murder was that of Tom Clements, the head of Colorado's state prison system, covered by all three newscasts last month . Speculation concerning the Clements killing surrounded 2-11, the white supremacist prison gang. As for the Kaufman County prosecutors, all three newscasts -- ABC's Pierre Thomas, NBC's Gabe Gutierrez and CBS' in-house ex-cop John Miller -- mentioned a different racist group, the Aryan Brotherhood of Texas.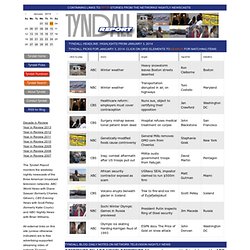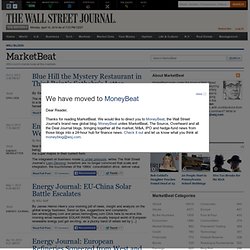 Getty Images No worries. Stocks may be returning to record levels, with the S&P 500 crossing above its 2007 closing high , but the VIX is signaling that they are doing so in a much different environment. As stocks climbed to records in the fall of 2007, the market's so-called fear gauge had already been showing signs of worry for months.
MarketBeat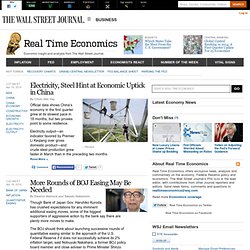 284,000: Number of American college graduates working in minimum-wage jobs in 2012. The Wall Street Journal this week reported on the troubling trend of college graduates getting stuck in low-skilled jobs, a problem that new research suggests may endure even after the economy improves. As the story noted, college graduates tend to earn more than their less-educated coworkers, even within the same field. But that isn't true for everyone: According to the Labor Department , there were 284,000 graduates—those with at least a bachelor's degree—working minimum-wage jobs in 2012, including 37,000 holders of advanced degrees. That's down from a peak of 327,000 in 2010, but double the number in 2007 and up 70% from a decade earlier. While the raw number of college grads stuck in minimum-wage jobs remains elevated, their share of such jobs is at more or less its 10-year average.
Deal Journal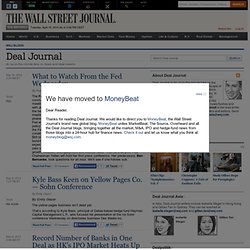 The oddity of the first quarter M&A market wreaked havoc upon the league tables. The volume of mergers and acquisitions done in the first three months of the year rose 8% from the same period a year ago, with a total of $598 billion of transactions announced, according to Dealogic. That included five global deals worth over $10 billion, a change of pace after a dearth of large deals in the past few years. All of those came in the first half of February, and those deals control the league tables. That concentration may explain why only two banks ended in the same place they did in the fourth quarter, which had been the busiest quarter in over two years. Of the Top 20 banks on M&A advising, only Bank of America and Evercore held their place, at No. 5 and No. 10 respectively, according to Dealogic.
footnoted.com - Michelle Leder's guide to what's hiding in SEC filings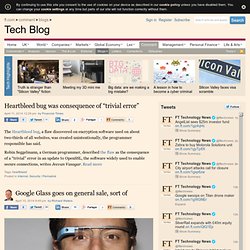 Dell ready to rip up PC model Michael Dell is ready to tear up the PC model on which he built his business in order to claw back market share lost to Asian rivals such as Lenovo and Asus. The new high-stakes strategy is revealed in Dell's 274-page proxy filing released on Friday and is likely to shake up competition in the ailing PC industry. Dell would switch from the build-to-order bespoke PCs that made its name to the "build-to-stock" model of more generic PCs made by its rivals that anticipate demand and are built before a purchaser has been identified.
All Top Finance Blogs
Best 25 Financial Blogs -- Printout -
Thursday, Jan. 22, 2009 By Douglas A. McIntyre and Ashley C.