Networking
Router and Switch Security Overview "You are only as secure as your weakest link." Network security professionals often encounter this adage. Present-day networks deploy security measures such as firewalls, intrusion detection systems (IDS), virtual private networks (VPN), and antivirus software to fortify the network. Unfortunately, the most basic network elements—routers and switches—are often ignored as security devices because routers and switches were originally created to enhance network connectivity rather than to provide network security.
Router and Switch Security Overview
Galería de conectores
Hurricane Electric Internet Services - Internet Backbone and Colocation Provider
News October 2013 (Issue #52) News new 24xRJ45 + 1xSFP Gigabit port Cloud Router Switch CRS125-24G-1S-IN with desktop enclosure, $189 new 24xRJ45 + 1xSFP Gigabit port Cloud Router Switch CRS125-24G-1S-RM with 1U rackmount enclosure, $199new 24xRJ45 + 1xSFP Gigabit port Cloud Router Switch CRS125-24G-1S-2HnD-IN with desktop enclosure and 1000mW 2.4Ghz 802.11b/g/n wireless, $209new 5Ghz dual chain miniPCI-express card R11e-5HnD with 500mW (27dBm), $39new Four slot miniPCI-e to PCI-e adapter RB14e, $49what is new in RouterOS v6.5MUM South America 2013 in few weeks Download the newsletter here. SXT Sixpack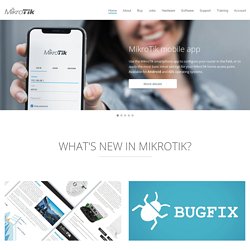 MikroTik Wiki
Support Community: Hulc LED Process
Hi, i've got the same problem. We have two 3560x 48P running IOS 12.2(58)SE2 and the HULC LED process takes over 15% cpu load. For what this process is responsable? CPU% per second (last 60 seconds) CPU% per minute (last 60 minutes)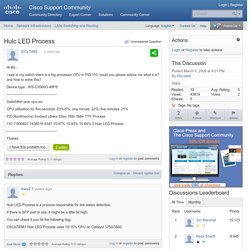 proisk
decentralized network
Learning Portal - Juniper Learning Portal - Fast Track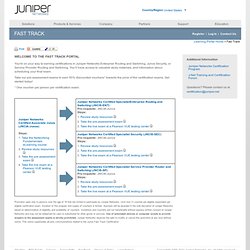 The JNCIS-ER is designed for networking professionals with advanced knowledge of, and experience with, Juniper Networks Junos-based routers and their deployment in the enterprise. The JNCIS-ER exam tests for a wider and deeper level of knowledge than does the JNCIA-ER exam. Sources of question content include all Enterprise Routing training courses, the Junos documentation set, on-the-job product experience, as well as Internet technologies and design principles considered to be common knowledge at the Specialist level. The JNCIS-ER certification is valid for two years. Recertification is achieved by passing the current version of the JNCIS-ER exam. Exam topics include: Junos policy, BGP for enterprises, IGP conversion, Layer 2 services, Layer 3 services overview, stateful firewall and NAT/PAT, IPSec VPNs, class of service, branch office connectivity, router management.