Secondary resources
Alias Maya Modeling Tutorials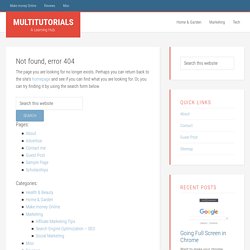 Particle Effect In Maya Destroying a wall using rigid bodies and particle This tutorial will explain how to use rigid bodies, forces and particles to create shatter effect in Maya. First, create NURBS or poly plane and make it look like simple terrain, nothing fancy卆lso create some lights.
Particle Effect In Maya Tutorials
Free Maya Video Tutorials
How to create good flowing geometry in Maya
Modeling Tutorials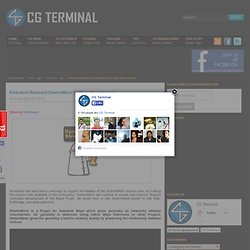 358 views | Comment November 30th, 2011 04:54 [Source] Kickstand Kickstand has launched a campaign to support the release of the StretchMesh source code, by making the source code available to the community, StretchMesh will continue to evolve and improve.
Kickstand Released StretchMesh for Maya Open Source
Alias Maya Tips and Techniques Tutorials
Animate a Logo Forming from Particles in Maya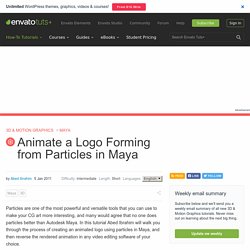 Particles are one of the most powerful and versatile tools that you can use to make your CG art more interesting, and many would agree that no one does particles better than Autodesk Maya. In this tutorial Abed Ibrahim will walk you through the process of creating an animated logo using particles in Maya, and then reverse the rendered animation in any video editing software of your choice. Republished Tutorial Every few weeks, we revisit some of our reader's favorite posts from throughout the history of the site.
Maya create hole