Electro
unnamed pearl
Sunwaves Festival
Featured Artist A busy end to 2013 for Fairmont: His latest EP, 'Lie to Me' arrived in September on the much respected My Favorite Robot Records and received strong support from across the board and was awarded a solid 3/5 by Resident Advisor. The EP's title track was also selected to be featured on John Digweed's upcoming edition of his &... Read more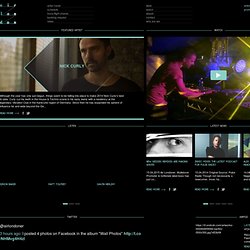 air london
HOME SWEET DJ: HOME
minimal show
LWE Podcast 189: Fishermen LWE called up Martin and Thomas bring us up to speed on their Fisherman project, who also compiled our 189th podcast: an hour of haunting, chord-heavy techno. LWE Podcast 188: Redshape LWE got in touch with Kramer to talk about his relationship with his Redshape identity and how his production methods have changed over the years. As long term fans we were very happy to be presented with a recording of one of the producer's formidable live sets from 2013, kicking off 2014 in fine style.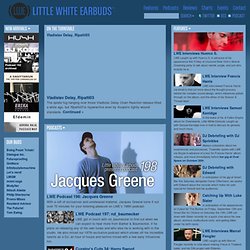 ME.013 Rendez-Vous Du 27 au 30 juin 2013 au Cabaret Sauvage à ParisDIXON - GAISER - ÂME - JOHN ROBERTS - MATADOR - SUPERPITCHER - HEARTTHROB - TIM SWEENEY - BAREM - FRANK WIEDEMANN & RY - MARCUS WORGULL - BORIS - DISCODROMO - PARADIS… ouverture de la billetterie mercredi 15 mai à 16h pass 4 jours édition limitée à 60 euros ici+ d'infos 4 jours de partage, de découvertes et de fête, c'est ce qui est à l'affiche de cette 3ème édition du festival Rendez-Vous proposée par Mercredi Production. Regroupant plus de 10.000 amoureux d'électro en 2012, c'est à nouveau perdus au cœur du parc de la Villette, dans l'euphorisant Cabaret Sauvage, que vont se succéder les showcases Minus, Innervisions, Beats In Space et Cocktail d'Amore de cette affiche 2013. Entre espaces couverts et plein air, évènements de jour et de nuit, c'est autour d'une programmation exigeante, mêlant valeurs sûres et découvertes, que Mercredi a choisi de présenter sa vision des musiques électroniques.
Mercredi production
Guido Schneider
Guido Schneider In 1995 he founded his own Label "Neue Welten" based in Celle, Germany. In 1996 he moved to Berlin where he began to fully focus on music. His productions and co-productions (e.g. as "Schneider & Radecki" with Sammy Dee) always sounded sort of minimal, but were also exceptionally functional as he dared to stick his head out of his soundlab at an early stage. This together with the experiences from various live performances helped to perfect his tracks.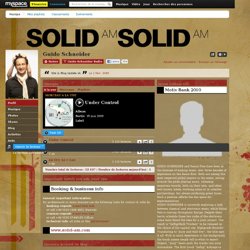 Aufgang
Le blog que vous cherchez n'est plus accessible depuis cette adresse. Vous pouvez le consulter à l'adresse suivante : chroniques-electroniques.over-blog.com Liste des articles du blog chroniques-electroniques.over-blog.com : This is not the end...
Tendances F&Y
RadioElectroLyon
MaximalMinimal
Radio is Back ! Posté le 02 mars 2013 par brasdepit On vous prépare du lourd pour le printemps merci merci merci ! !
radiozerozero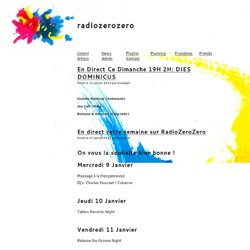 thekeyradio.com | - music is the key – your music – finest electronic music for your listening pleasure – whenever you want
Nail se remet en selle après une pause de 15 ans dans sa carrière solo. Très actif au milieu des années 90, il sort une ribambelle d'EP et un album avant de disparaître de la scène anglaise. Il se consacre alors au duo downbeat Bent formé avec Simon Hills, bien loin des clubs.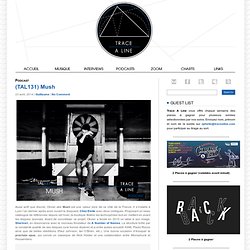 Actu - Valiza-Tools
Chaîne de UMP3tube
berlin - electronic music on the radio
Beatport