Bands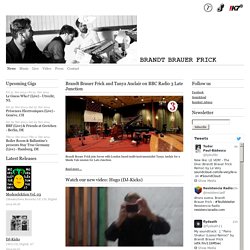 Brandt Brauer Frick - News and updates
Fri 11. Apr 2014 - Fri 11. Apr 2014 Gewölbe (DJ Set) - Köln, DE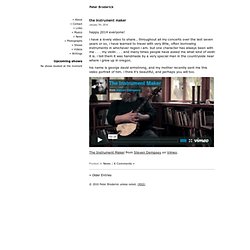 Peter Broderick
January 7th, 2014 happy 2014 everyone! i have a lovely video to share… throughout all my concerts over the last seven years or so, i have learned to travel with very little, often borrowing instruments in whichever region i am. but one character has always been with me . . . my violin . . . and many times people have asked me what kind of violin it is. i tell them it was handmade by a very special man in the countryside near where i grew up in oregon.
UnderworldLive
Following on from his phenomenal 3rd album 'Lost', a string of live shows in 2013 and most recently the stunning new video for the single 'Gravity', Anders Trentemøller just announced the first batch of many live shows in 2014. Trentemøller and his band will play venues as well as festivals accross Europe and the US, topped off by a headliner show at Roskilde Festival and a show at Ultra Festival in Miami.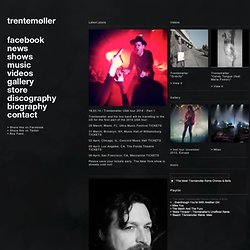 Latest posts | trentemøller
Siouxsie And The Banshees Home Page
PONI HOAX
The Jesus and Mary Chain
Welcome to the official Bauhaus website

Anastasis Special Edition Hardbound Box Set & Heavyweight double vinyl gatefold bundle • Exclusive Limited Edition Box Set, featuring all of the above content • 'Anastasis' CD, custom made USB featuring 24bit digital audio, specially designed booklet featuring album art and lyric sheets and Autographed 6" x 8" Lithograph, packaged in an embossed, deluxe Hardback book.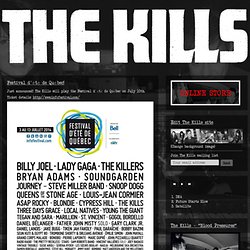 The Kills: Blood Pressures
Just announced! The Kills will play the Festival d'été de Québec on July 10th. Ticket details: http://www.infofestival.com/ Just announced – the day line ups for Governors Ball in NYC.
The Whitest Boy Alive
IAMX
Wild Beasts