Partitions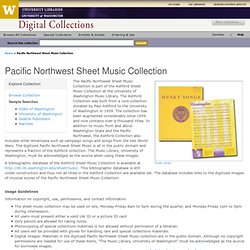 Pacific Northwest Sheet Music Collection
Home » Pacific Northwest Sheet Music Collection The Pacific Northwest Sheet Music Collection is part of the Ashford Sheet Music Collection at the University of Washington Music Library. The Ashford Collection was built from a core collection donated by Paul Ashford to the University of Washington in 1959. The collection has been augmented considerably since 1959 and now contains over a thousand titles. In addition to music from and about Washington State and the Pacific Northwest, the Ashford Collection also includes other Americana such as campaign songs and songs from the two World Wars. The digitized Pacific Northwest Sheet Music is all in the public domain and represents a fraction of the Ashford collection.
Music Australia -
Music Australia has been integrated into Trove. Music Australia was released in April 2005 and brought together Australian music and music related resources into a single online discovery service. All the resources and people and organisation records previously in Music Australia are available in Trove.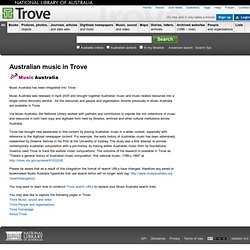 Usages en bibliothèques autorisés
samedi 28 décembre 2013 Bonjour à tous, bonjour à toutes, Deux-mille-quatorze, et nous voilà donc avec une année de plus — ou une année de moins, selon le point de vue. Ces temps-ci je serais plutôt dans l'esprit « verre à moitié vide », puisque cette année qui commence sera celle de mes trente ans.
[Le Site] (de Valentin Villenave.)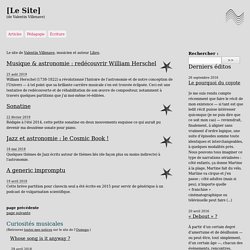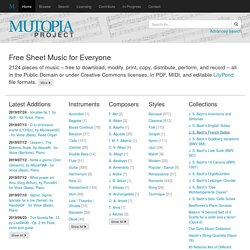 Browse by composer: Bach, Beethoven, Chopin, Diabelli, Handel, Mozart, Schumann, Sor. [Full list of composers] Browse by instrument: Piano, Vocal, Organ, Violin, Guitar, Orchestra. [Full list of instruments] List all music Latest additions [More...]
American University Library Historical Sheet Music Collection2755 records Auburn University, Piano Bench Digital Collection323 records Ball State University, Sheet Music from the Hague Collection1268 records Baylor University, Frances G. Spencer Collection of American Sheet Music4960 records Butler University, Sheet Music Collection2222 records Connecticut College, Historic Sheet Music Collection59 records Duke University, Digital Collections20157 records Indiana University, Sam DeVincent Collection of American Sheet Music17431 records Indiana University, Starr Sheet Music Collection509 records Johns Hopkins University, Lester S.
Sheet Music Consortium | Browse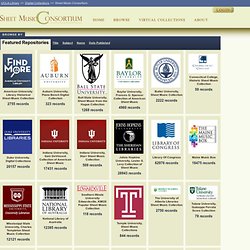 Nos partitions gratuites de musique classique et de jazz proviennent du Domaine Public ou sont sous licences Creatives Commons qui vous permettent de télécharger, imprimer, jouer et distribuer les oeuvres proposées. Afin de respecter la législation européenne, plusieurs compositeurs ont été supprimés de la base. Si toutefois vous constatez un problème de droit d'auteur sur le site, n'hésitez pas à nous contacte à l'adresse : admin arobase lespartitions.info