Musicians & Bands
Eno brian. Bjork. Santiago Molina. Cyril Effala. VinSaint - Entre Rêves Et : HARMONY dans la Musique & dans l'Humanité! One love... - Artiste My Major Company. Rhema Marvanne Official Site - 7 Year Old Gospel Singing Sensation. Ed Sheeran. The Cranberries - Roses (écoute intégrale) - Musique - Culture. Alors qu'on commençait doucement à oublier leurs millions d'albums vendus, les Irlandais décident de se rappeler à notre bon souvenir en interrompant dix années de silence (en excluant les deux escapades solo de Dolores).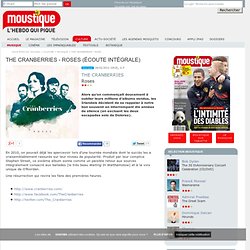 En 2010, on pouvait déjà les apercevoir lors d'une tournée mondiale dont le succès les a vraisemblablement rassurés sur leur niveau de popularité. Produit par leur complice Stephen Street, ce sixième album sonne comme un paisible retour aux sources intégralement consacré aux ballades (le très beau Waiting In Walthamstow) et à la voix unique de O'Riordan. Une résurrection qui ravira les fans des premières heures. Molotov. 2009: Program Guide. Ingrid Michaelson : News. Official video for Girls Chase Boys out now!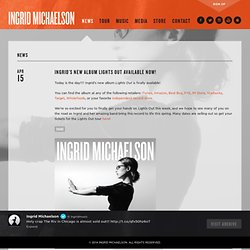 But first let me just tell you where my head was in regards to this song. Girls Chase Boys started out as a break up song but took on a deeper meaning as I continued writing. More than just being about my experience, its focus shifted to include the idea that, no matter who or how we love, we are all the same. The video takes that idea one step further, and attempts to turn stereotypical gender roles on their head. Wolfgang's Vault. Press Release Wolfgang's Vault establishes a comprehensive partnership with legendary rock bands Jefferson Airplane, Jefferson Starship and Hot Tuna San Francisco, CA (Billboard Publicity Wire) June 10, 2010 — Jefferson Airplane, Jefferson Starship and Hot Tuna are pleased to announce a new partnership with Wolfgang's Vault, the premier online destination for live music.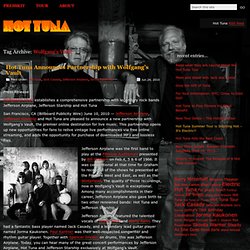 This partnership opens up new opportunities for fans to relive vintage live performances via free online streaming, and adds the opportunity for purchase of downloaded MP3 and lossless files. Jefferson Airplane was the first band to play at the Fillmore Auditorium presented by Bill Graham on Feb 4, 5 & 6 of 1966. Paul MacCartney. Activismo Sonoro. Mylo Xyloto. Hagen Rether - Termine. Bongo Botrako. Madagascar - Olombelo Ricky. 19h00 - SIDA : D'après Michel Sidibé, Directeur Exécutif de l'ONUSIDA et Secrétaire Général adjoint des Nations Unies, il est temps et nécessaire de mettre en place un programme adéquat pour la Grande Ile car le sida représente des inégalités et une absence d'équité dans le traitement des porteurs du virus du VIH. 18h30 - MAPAR : Hery Rajaonarimampianina a reçu une délégation parlementaire de 35 députés issus du MAPAR, ce mercredi 16 avril 2014 au Palais d'Etat d'Iavoloha.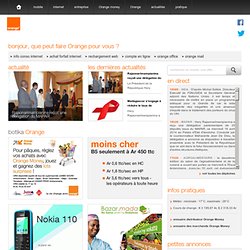 Conduite par le coordonnateur Maharante Jean De Dieu, la délégation a annoncé sa disposition à travailler ensemble avec le Président de la République que ce soit dans le futur Gouvernement ou dans d'autres structures étatiques. 17h30 - AGROALIMENTAIRE : la deuxième édition du salon de l'agroalimentaire et de la cuisine a ouvert ses portes ce mercredi à l'Esca Antanimena. "Americana", Neil Young & Crazy Horse: Cabalgando por la música popular norteamericana.
Por Kepa Arbizu.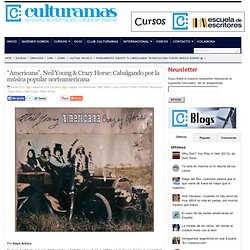 El mero hecho de que los Crazy Horse y Neil Young vuelvan a grabar, no lo hacen desde el conceptual "Greendale" realizado en el año 2003, es ya de por sí una noticia reseñable, ya que estamos ante uno de los grupos, que al margen de su calidad, poseedores de un sonido más particular y que lo han constituido como todo un emblema. Otro punto digno de mención , por sorprendente, es la forma con la que han tomado la decisión de volver. "Americana" se trata de un disco compuesto por versiones de canciones tradicionales del folk americano, un reto complicado que a priori podía pasar por un mero entretenimiento y sin visos de contar con una gran trascendencia pero que a la postre, viendo el resultado final, ha resultado algo muy diferente. Diana Krall. Nine Awesome Songs (and One Great Mix) You Didnt Hear in 2011. George Barnett , Musician, Writer and Director. OUM KALSOUM, une vie une oeuvre. Par Camille Renard Réalisation : Lionel Quantin Oum Kalsoum, mosaïque Ysabel Saïah Baudis©Radio France.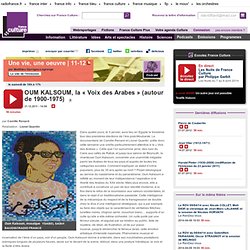 Cesária Évora. Adele. The Rolling Stones. Leonard Cohen. Beatles. Bob Dylan. BobMarley.com | The Official Site of Bob Marley. Jethro Tull Tour History, annotated Passion Play and blog, at the Ministry Of Information.
Jimi Hendrix. The Beattles. Nirvana. Beirut. Sigur Ros - La Community Italiana - Home. Battiato.
---