Music
All about music jemmyjemjemmn Apr 23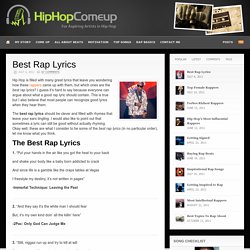 Best Rap Lyrics - HipHopComeup
Hip Hop is filled with many great lyrics that leave you wondering how these rappers came up with them, but which ones are the best rap lyrics ? I guess it's hard to say because everyone can argue about what a good rap lyric should contain. This is true but I also believe that most people can recognize good lyrics when they hear them. The best rap lyrics should be clever and filled with rhymes that leave your ears tingling.
Jason Mraz - The World As I See It
Eyes On The Prize by Dotcom on SoundCloud
Dance Songs for Summer Parties and Events - Best Music Preview 2012 - Trending - #Allin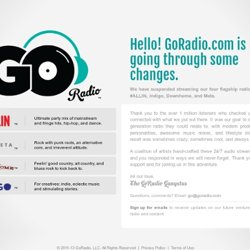 We have suspended streaming our four flagship radio stations, #ALLIN, indigo, Downhome, and Meta. Thank you to the over 1 million listeners who checked us out and connected with what we put out there. It was our goal to offer a new generation radio they could relate to, with modern production and personalities, awesome music mixes, and lifestyle stories. The result was sometimes crazy, sometimes cool, and always real. A coalition of artists hand-crafted these 24/7 audio streams for you, and you responded in ways we will never forget.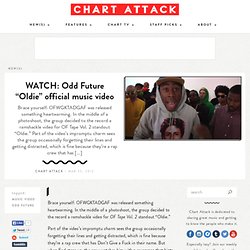 Odd Future "Oldie" official music video
Brace yourself: OFWGKTADGAF was released something heartwarming. In the middle of a photoshoot, the group decided to the record a ramshackle video for OF Tape Vol. 2 standout "Oldie." Part of the video's impromptu charm sees the group occasionally forgetting their lines and getting distracted, which is fine because they're a rap crew that has Don't Give a Fuck in their name.
GOTYE - SOMEBODY THAT I USED TO KNOW LYRICS
Jungle ft. Meta | Gordon Bombay