Music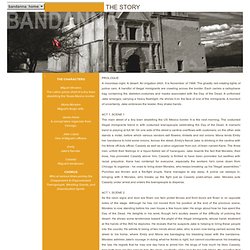 Bandanna | The opera by Daron Hagen and Paul Muldoon :: The Story
PROLOGUE A moonless night. A desert. An irrigation ditch. It is November of 1968. The ghastly red rotating lights of police cars.
Sergey Prokofiev's Romeo and Juliet
Book by Dana Broccoli, based on her novel. Music by Laurence O'Keefe and Stephen Keeling. Lyrics by John Claflin and Laurence O'Keefe.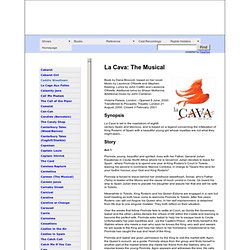 La Cava - The Guide to Musical Theatre
The Guide to Musical Theatre - Contents
SoundCloud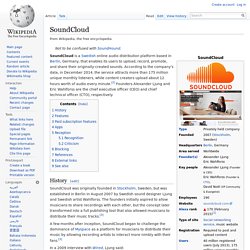 SoundCloud is an online audio distribution platform based in Berlin, Germany that enables its users to upload, record, promote and share their originally-created sounds. In July 2013, it had 40 million registered users and 200 million listeners[3] History[edit] SoundCloud was originally started in Stockholm, Sweden, but it was established in Berlin in August 2007 by Swedish sound designer Alex Ljung and Swedish artist Eric Wahlforss. It had the intention of allowing musicians to share recordings with each other, but it later transformed into a full publishing tool which also allowed musicians to distribute their music tracks.[4]