Music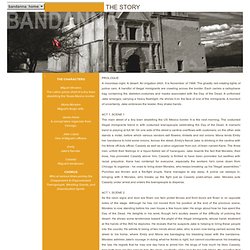 Bandanna | The opera by Daron Hagen and Paul Muldoon :: The Story
PROLOGUE A moonless night. A desert. An irrigation ditch. It is November of 1968. The ghastly red rotating lights of police cars.
Opera japonica/Synopses/I Capuleti e I Montecchi
Sergey Prokofiev's Romeo and Juliet
Book by Dana Broccoli, based on her novel. Music by Laurence O'Keefe and Stephen Keeling. Lyrics by John Claflin and Laurence O'Keefe.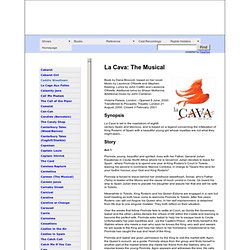 La Cava - The Guide to Musical Theatre
The Guide to Musical Theatre - Contents
SoundCloud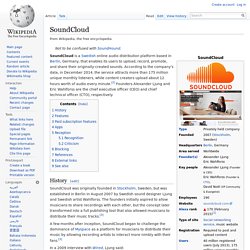 SoundCloud is an online audio distribution platform that allows collaboration, promotion and distribution of audio recordings by users. [ 2 ] [ edit ] History SoundCloud was originally started in Stockholm , Sweden but was established in Berlin , Germany in August, 2007 by sound designer Alex Ljung and artist Eric Wahlforss. It had the intention of allowing musicians to share recordings with each other but later transformed into a full publishing tool which also allowed musicians to distribute their music tracks. [ 3 ] A few months after it began operating, SoundCloud began to challenge the dominance of MySpace as a platform for musicians to distribute their music by allowing recording artists to interact more nimbly with their fans. [ 3 ]