Music
Lee Scratch Perry. Hypegram - Effortless Music Discovery. Surf Music. Welcome to the Surfguitar101 Podcast!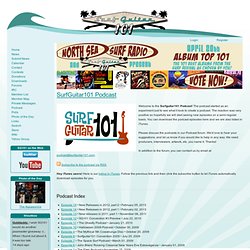 The podcast started as an experiment just to see what it took to create a podcast. The reaction was very positive so hopefully we will start seeing new episodes on a semi-regular basis. You can download the podcast episodes here and we are also listed in iTunes. Seattle Soul - A Seattle Music Blog. I did some serious damage at Mississippi Records this weekend, so I'm not allowed near a record store or pre-purchase link 'till 2012, but on the top of my wishlist is this brand new limited edition Wheedle's Groove 45s Box Set from Light in the Attic Records coming out this Friday.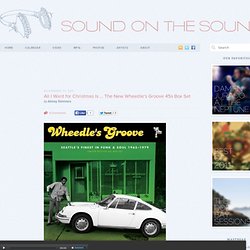 The box set features reissues of ten rare 45s from the celebrated Seattle '60s and '70s soul scene. (You can get a taste of all ten, A & B sides on LITA's website.) Original copies of these 45s can go for hundreds (sometimes thousands) of dollars in the collectors market and while the 2,000 limited edition copies in this box set aren't quite as expensive, they're just as valuable for any local music lover. As a special treat, the first 50 folks who order the set when it is available this Friday will get 2 autographed photos and a set of 16 replica Seattle SuperSonics trading cards.
F Music | We love music, we love to f. The Beatles Player. Ultimate Road Trip Playlist - The Jetpacker. No road trip is complete without a playlist of songs that capture the spirit of traveling on the open road.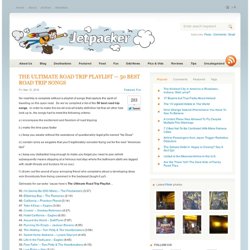 So we've compiled a list of the 50 best road trip songs . In order to make this be-all end-all totally definitive list that all other lists look up to, the songs had to meet the following criteria: a.) encompass the excitement and freedom of road tripping. Silence Nogood. Posted by in Compilations, Hip-HopApr 20th, 2010 I decided for this very special occasion that I'd feature some of my favorite songs to get stoned to.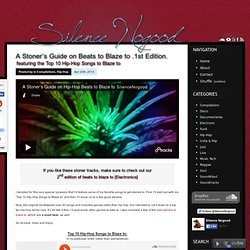 First, I'll start out with my "Top 10 Hip-Hop Songs to Blaze to" and then I'll move on to a few good albums. Now, the original list featured over 40 songs and included genres other than hip hop, but I decided to cut it down to a top ten hip-hop list for now. If y'all like it then i'll post some other genres to toke to. I also included a few of the best albums to blaze to, which are a must hear, as well. Music To Use. What kind of music you hear while you trade? Black Rock City Allstars. Sprout Music Shop.
---