Music streaming
Spotify aggregators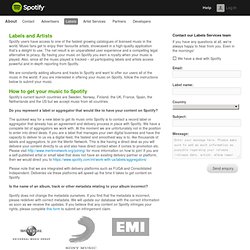 Labels and Artists Spotify users have access to one of the fastest growing catalogues of licensed music in the world. Music fans get to enjoy their favourite artists, showcased in a high-quality application that's a delight to use. The net result is an unparalleled user experience and a compelling legal alternative to piracy.
Ditto Music
Deepness
Changez vos habitudes culturelles. Live-Boutique.com créée en 2006.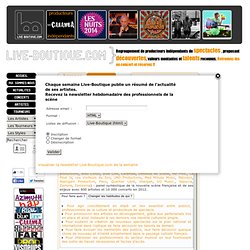 Producteurs indépendants
Suite à une mise à jour du site deezer, la technique pour l'écoute illimitée ne fonctionnait plus. Cet article à été mise à jour avec une nouvelle technique pour contourner la limitation de deezer. Il est possible d'écouter deezer sans limite de temps et ce, gratuitement. La musique sans limites… c'est un peu leur slogan donc autant profiter des failles dispo sur le site, non ? Donc deux solutions suivant votre navigateur.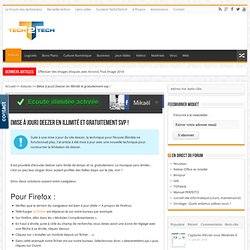 Deezer
Radio Airplay: Control Panel: New Payment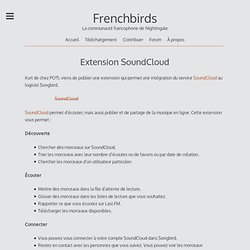 Kurt de chez POTI, viens de publier une extension qui permet une intégration du service SoundCloud au logiciel Songbird. SoundCloud permet d'écouter, mais aussi publier et de partage de la musique en ligne. Cette extension vous permet :
Extension SoundCloud « Frenchbirds
Jango airplay
Fun with YouTube's Audio Content ID System
D'aucuns estimeront sans doute que ce n'est qu'un cas isolé et qu'il serait indécent d'en tirer de grandes généralités.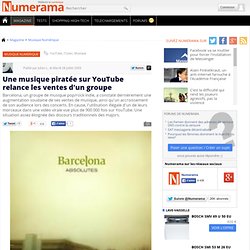 Une musique piratée sur YouTube relance les ventes d'un gro