Plug-ins effects
Do you like Justin Bieber? I've been a big Bieber fan ever since the release of his 2009 album, My World 2.0. Before that, I really didn't understand any of his work.
How to Make Justin Bieber Sound Incredible: Slow Him Down 800 Percent - Gawker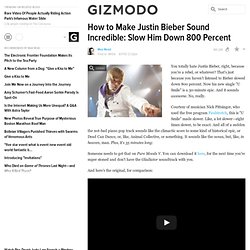 This is a versatile Rhythm machine for backing drums percussion so definitively not an 808 or 909 type thingie. It features 6 instrument parts / slots to choose from 512 inbuilt drum & percussions sounds. There are two step sequencers one for setting up the beat steps in groups of 4 x 8 steps (or 4 x half a bar) labeled A1, A2, B1 & B2, while the 2nd sequencers on the left allows you to control a sequence of the 8 step beat groups in 16 steps.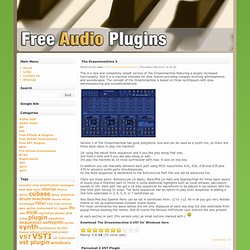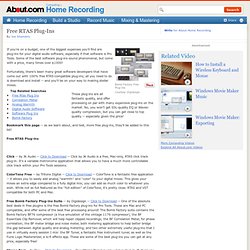 If you're on a budget, one of the biggest expenses you'll find are plug-ins for your digital audio software, especially if that software is Pro Tools. Some of the best software plug-ins sound phenomenal, but come with a price, many times over $1000! Fortunately, there's been many great software developers that have come out with 100% free RTAS-compatible plug-ins; all you need to do is download and install -- and you'll be on your way to making stellar mixes. These plug-ins are all fantastic quality, and offer processing on par with many expensive plug-ins on the market. No, you won't get SSL-quality EQ or Waves-quality compression, but you can get close to top quality -- especially given the price!
Free RTAS Plug-Ins for Home Recording Studios
AmpliTube 3 FREE - Custom Shop - Your New Tone Shop Plug-in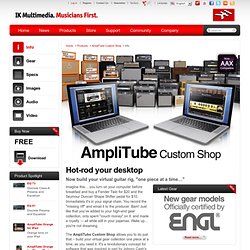 Now build your virtual guitar rig, "one piece at a time…" Imagine this… you turn on your computer before breakfast and buy a Fender Twin for $20 and the new Seymour Duncan Shape Shifter pedal for $10. Immediately it's in your signal chain. You record the "missing riff" and email it to the producer.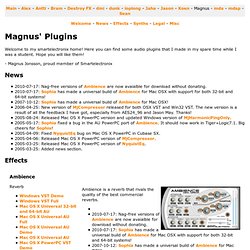 Welcome - News - Effects - Synths - Legal - Misc Welcome to my smartelectronix home! Here you can find some audio plugins that I made in my spare time while I was a student.
Magnus' plugins
Massey Plugins Inc. Privacy Policy In accordance with California's BUSINESS AND PROFESSIONS CODE SECTION 22575-22579, we here at Massey Plugins Inc. would like to say the following:
Massey Plugins Inc.
Plug-ins / RTAS for Windows - freeware downloads