U : Music Label
United Interests
After a steady stream of strong singles and entrancing trailer videos over the past few months, you can finally now stream Evan Ønly's stunning debut EP, "No Matter What" in its entirety over at PopMatters. (more…) Fol​lowing last month's Pitchfork premiere of Evan Ønly's debut single, "No Matter What," The Fader premieres his new track, "From The Stone," today. A sterling cut from Ønly's upcoming No Mattter What EP, "From The Stone" showcases the darker, more sinuous side of Evan Ønly's songcraft. Ønly, a commited fan of Eighties era horror flicks, uses this song to conjure that era's fascination with necromancy, metaphorically and otherwise.
Underwater Peoples Records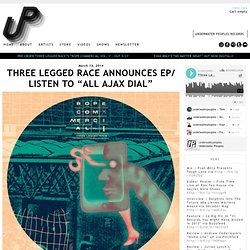 Uncanny Valley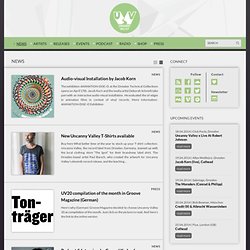 Winter Sale at our shop: up to 70% discount! We started a Winter Sale to make room for fresh upcoming records. Get up to 70 % off on our available wax at Bandcamp until January 31st 2014: http://shop.uncannyvalley.de/ UV019+ / Cuthead – Resteessen When we selected music for Cuthead's Everlasting Sunday EP we had to leave out several great tracks due to the limited space on the record.
began her odyssey on the streets of San Francisco in the late 70s, playing versions of contemporary pop music an accordion and dressed flamboyantly, transmitting messages of peace and harmony. Following the theft of her accordion, The Space Lady invested in a then-new Casio keyboard, birthing an otherworldly new dimension to popular song that has captured the imaginations of the underground and its lead exponents ever since, with the likes of John Maus, Erol Alkan and Kutmah being devotees. Of her early street sets, only one recording was made, self-released originally on cassette and then transferred to a homemade CD. "The Space Lady's Greatest Hits" released last year through Night School features the best of these recordings - mostly covers but with some originals - pressed on vinyl for the first time and features archival photographs and liner notes from The Space Lady herself.
UPSET THE RHYTHM | Home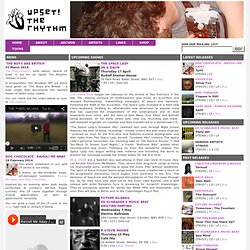 Universal Music Brasil
Undergroove Records - News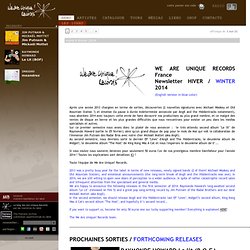 Unique records index
FAM#7 - TOULOUSE - 17 au 30 NOVEMBRE 2013 La 7ème édition du FAM, événement porté par la FLIM (Fédération des Labels Indépendants de Midi-Pyrénées) se déroulera du 17 au 30 Novembre 2013. Au programme, quatre soirées concerts avec une douzaine d'artistes français et internationaux (My Imaginary Loves, Lovers, House Of Wolves, Alone With Everybody, Old Mountain Station, Angil & The Hiddentracks...).
Redirect by ulimit.com
Redirect by ulimit.com
Universal Music
Umusic - The official home of Universal Music UK
Posted on 11 octobre 2013 UNDERDOG RECORDS VINYL COLLECTION IS AVAILABLE! SUPPORT US! Lire la suite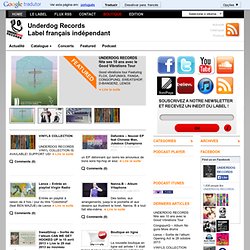 Underdog Records, label français indépendant