T : Music Label
Index
twosyllable records
White Noise
Trouble and Bass | Heavy Bass Champions of the World
Type | A record label
Two Gentlemen
index
TVT Records
Twinfizz
TRES RECORDS | HOME
Tricatel.com
TRITONE RECORDS
try harder
top 5 records
| touchmusic.org.uk | Touch |
Track & Field | Music rocks
Transgressive : Home
TRENDKILL ENTERTAINMENT | PR AGENCY
tomlab
THE FORRESTERS
Time Bomb Recordings
THIRSTY EAR RECORDINGS
Home | This Is Fake DIY Records
Thrill Jockey Records
TIGERSUSHI RECORDS & FURS
thick records :: chicago punk rock
Third Culture Records | The Finest Bay Area Music + More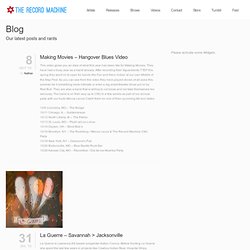 The Record Machine
Press: If you would like songs for your blog or podcast please let us know. Send copies of your work and intentions to nathan@therecordmachine.net Intern:
The Social Registry | modern music. antiquated ideals
Tapete Records: HOME
Tee Pee Records - Home
:: tell-all records :: san francisco, ca
Tenderversion
The Militia Group
Terrascope
Talitres - Stranded Horse new album "Humbling Tides"
Temporary Residence Limited
Too Pure Singles Club: It's back! New and improved...
Touch and Go / Quarterstick Records
The Home of SKiN GRAFT Records & Comics
Telarc International: Home of Classical, Jazz, Blues, and Pop/Rock
Third Side Records