MAJOR LABELS COMPAGNIES
RCA Records
Rhino | Home
Today would've been Don Kirshner's 80th birthday, a fellow who was often called "The Man with the Golden Ear" for his ability to hear a hit, and while he could be as fallible as the next guy on that front, there's a mountain of evidence available – or certainly a jukebox's worth, anyway – to support the validity of his nickname. Born in the Bronx in 1934, Kirshner's career found him bouncing through different aspects of the music business, including management, production, and songwriting, even hosting his own TV series (Don Kirshner's Rock Concert), but it was his work as a publisher that gained him the most fame over the years, thanks to the part he played in the so-called Brill Building scene.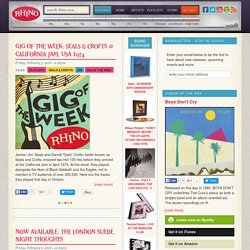 Grace Jones to Release Remastered 'Nightclubbing' Album released on April 28 internationally (April 29 in US) is re-mastered for first time and available in variety of formats ... The Chainsmokers, Republic Records, And Dim Mak Records Take a "#SELFIE" On Tour Across the United States Now The scorching New York City electronic dance music duo of Andrew Taggart and Alex Pall is... Wilko Johnson and Roger Daltrey to Release 'Going Back Home' Album Released on Chess Records March 24 Internationally Wilko Johnson , legendary guitarist with Canvey Island pub rock pioneers...
Sony Music Entertainment (US Labels)
Warner Bros Records
EMI Classics
Virgin Records America
{* #socialRegistrationForm *} {* socialRegistration_firstName *} {* socialRegistration_lastName *} {* socialRegistration_emailAddress *} {* socialRegistration_displayName *} By clicking "Sign in", you confirm that you accept our terms of service and have read and understand privacy policy. {* /socialRegistrationForm *} Please confirm the information below before signing in. Already have an account? Sign In.
Elektra Records
Decca - home of classical music
Newsletter Now Playing: Pharrell Williams - Happy The duo's self-titled debut album is available now and includes the international hits "Thank You" and "Classic."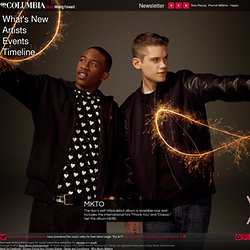 Capitol Records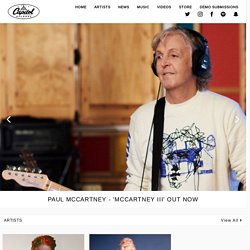 {* #socialRegistrationForm *} {* socialRegistration_firstName *} {* socialRegistration_lastName *} {* socialRegistration_emailAddress *} {* socialRegistration_displayName *} By clicking "Sign in", you confirm that you accept our terms of service and have read and understand privacy policy. {* /socialRegistrationForm *} Please confirm the information below before signing in. Already have an account?
American Recordings | News
Interscope Records