I : Music Label
Areal records. Interscope Records | Interscope.com. Mercury. IDEM ::: site officiel ::: dub electro rock. Ivy League | News. The brand new video for The Rubens' single 'Don't Ever Want To Be Found' was directed by Andrew Lancaster and shot on Super 8 film in the band's hometown of Menangle in rural New South Wales.
The clip's director had this to say about the process: "Being The Rubens' first clip, I wanted the video for 'Don't Ever Want To Be Found' to have a lot of raw energy and a home grown feel. In The Nursery Home Page. Independiente. Institubes. So, the next Institubes record is not coming soon.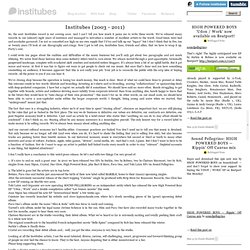 And I can't tell you how much it pains me to write these words. We've released many records in our (almost) eight years of existence and managed to introduce a number of excellent artists to the world. Good times were had and accolades garnered. I'm not so conceited nor high on my own supply that I'd try and talk up our "legacy" but I don't think that in five, ten or twenty years I'll look at our discography and cringe. Now I get to tell you, Institubes fans, friends and allies, that we have to wrap it up. Ipecac Recordings. Island. [ intr.version ] Welcome to Indelible records, Indie music Producer. In The Red Records. Important Records. I M P E R I A L. Illegal Art. The Keystone Cutups - DVD People Like Us & Ergo Phizmiz - Moon "This work explores the relationships between early silent-comedy and early avant-garde cinema.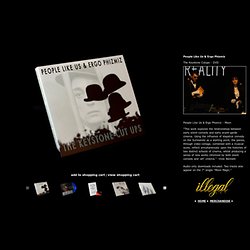 Using the influence of slapstick comedy on the Surrealists as a starting point, the pieces, through video-collage, combined with a musical score, reflect simultaneously upon the histories of two distinct schools of cinema, whilst producing a series of new works informed by both silent comedy and 'art' cinema. " -Vicki Bennett Audio-only downloads included. Ici, d'ailleurs... le site. I wish i was unpopular. Interscope Records | Interscope.com. IFRAN le label.
---