C : Music Label
COCOON.NET
Independent Gothic/Punk Record Label and Bands - Chemical Emissions
Cheese & Leek Soup Records
cubic music
cubicfabric
Creation Records | Doing It For The Kids
CornStalk Recordings
COUNTER RECORDS
Home
CST080 Splash Page | Constellation Records
Close Cooperative Music ("Co-Op") is a group of independent labels, based in the United Kingdom, but with offices pretty much everywhere around the world. We have been going since 2005, and have been working over the years with labels such as Wichita Recordings, Bella Union, Moshi Moshi, City Slang, V2 Music, and many more... We've been proud to work with their artists and release records by such talented artists as Fleet Foxes, Bloc Party, Phoenix, Mumford and Sons, Interpol, The Knife, Mercury Rev, The Black Keys and many more.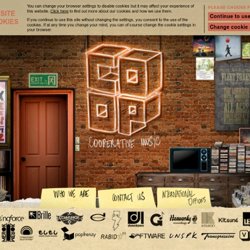 Co-Operative Music | Home
Crippled Intellect Productions
Conspiracy Records - Belief Is The Death Of Intelligence
Welcome to Community Library
Coming Soon.
cold meat industry
Code666 Records
Coco Record In The Morning: Home
City Slang Records
City Rockers
Chrysalis
Clapping Music
Chemikal Underground Records
Century Media Records - Quality in Metal
cat's heaven
Carpark Records: News
Caroline Productions - La composition
Accueil
Captured Tracks. Brooklyn, NY.
Capitol Records
Caipirinha.com - Cocktails coming soon...
Jazz CDs by Candid Records, award winning jazz record label, CDs by Charles Mingus, Max Roach, Abbey Lincoln, Eric Dolphy, Jamie Cullum, Stacey Kent, Kyle Eastwood, Cormac Kenevey, Mishka Adams
Cantora Records | MGMT - Francis and the Lights - Savoir Adore - Bear Hands - Rumspringa - Violens - Gordon Voidwell - Rifle Men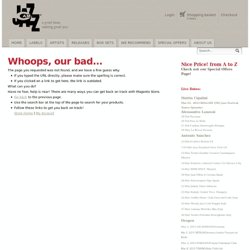 CAM Jazz Group
<div class="noscript"><div class="noscript-inner"><p><strong>JavaScript seem to be disabled in your browser.</strong></p><p>You must have JavaScript enabled in your browser to utilize the functionality of this website.</p></div></div> The page you requested was not found, and we have a fine guess why. If you typed the URL directly, please make sure the spelling is correct.
Camomille Music
Caldo Verde Records