C : Music Label
COCOON.NET
Independent Gothic/Punk Record Label and Bands - Chemical Emissions
Cheese & Leek Soup Records
cubic music
cubicfabric
Creation Records | Doing It For The Kids
CornStalk Recordings
Counter Records Ape School Cougar John Matthias Jono McCleery
COUNTER RECORDS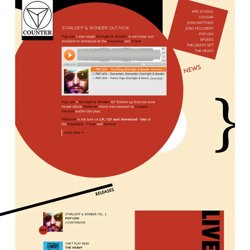 MADE TO MEASURE could be described as the aural equivalent of a collection of art books. 35 albums came out, by artists such as Hector Zazou, John Lurie (with his soundtracks for Jim Jarmusch's "Stranger Than Paradise" and "Down By Law"), Fred Frith, Arto Lindsay, Zelwer, Steven Brown, Peter Principle, David Cunningham, Benjamin Lew, Daniel Schell, Aksak Maboul, Minimal Compact and more. The loose idea behind the title of the series was: this is music which had been or could have been "made to measure" for other media (film, theatre, dance, video). We have recently repressed the inaugural release of the MADE TO MEASURE series which includes pieces by four artists: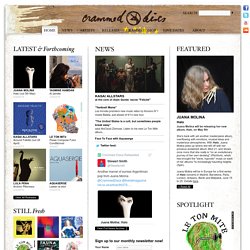 Home: CRAMMED DISCS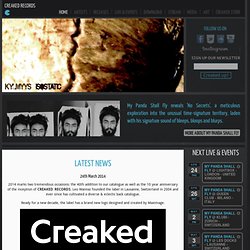 Home
24th March 2014 2014 marks two tremendous occasions: the 40th addition to our catalogue as well as the 10 year anniversary of the inception of CREAKED RECORDS. Leo Wannaz founded the label in Lausanne, Switzerland in 2004 and ever since has cultivated a diverse & eclectic back catalogue. Ready for a new decade, the label has a brand new logo designed and created by Maximage. To celebrate this eargasmic milestone CREAKED RECORDS is releasing 2 compilation albums showcasing a phantasmagorical retrospective journey.
CST080 Splash Page | Constellation Records
Crippled Intellect Productions
Conspiracy Records - Belief Is The Death Of Intelligence
Welcome to Community Library
Coming Soon.
Newsletter Now Playing: Pharrell Williams - Happy The duo's self-titled debut album is available now and includes the international hits "Thank You" and "Classic." Get the album HERE. #YouAndIToday!
Columbia Records | Music Moving Forward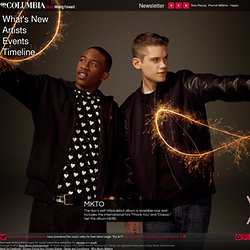 cold meat industry
Code666 Records
Coco Record In The Morning: Home
City Slang Records
City Rockers
Chrysalis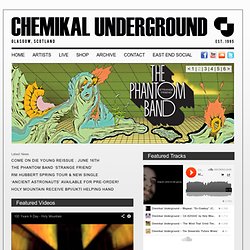 Skip to content Latest News Comments are closed.
Chemikal Underground Records
Century Media Records - Quality in Metal
cat's heaven
Carpark Records: News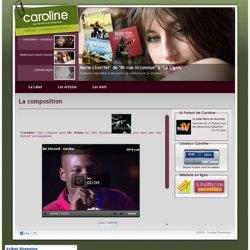 Nous contacter Nous vous remercions de l'intêret que vous manifestez à notre égard. Afin de répondre au mieux à vos attentes, merci de bien vouloir renseigner le formulaire suivant. Nous mettons tout en oeuvre pour vous apporter une réponse dans les meilleurs délais.
Caroline Productions - La composition
Captured Tracks. Brooklyn, NY.
{* #socialRegistrationForm *} {* socialRegistration_firstName *} {* socialRegistration_lastName *} {* socialRegistration_emailAddress *} {* socialRegistration_displayName *} By clicking "Sign in", you confirm that you accept our terms of service and have read and understand privacy policy. {* /socialRegistrationForm *} Please confirm the information below before signing in. Already have an account? Sign In. {* #registrationForm *} {* traditionalRegistration_firstName *} {* traditionalRegistration_lastName *} {* traditionalRegistration_emailAddress *} {* traditionalRegistration_password *} {* traditionalRegistration_passwordConfirm *} {* traditionalRegistration_displayName *} {* traditionalRegistration_birthdate *} {* traditionalRegistration_zip *} By clicking "Create Account", you confirm that you accept our terms of service and have read and understand privacy policy. {* /registrationForm *}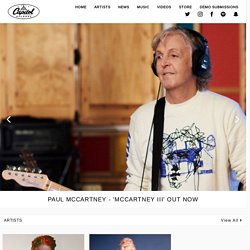 Capitol Records
Caipirinha.com - Cocktails coming soon...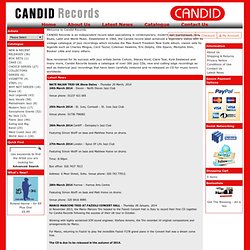 Jazz CDs by Candid Records, award winning jazz record label, CDs by Charles Mingus, Max Roach, Abbey Lincoln, Eric Dolphy, Jamie Cullum, Stacey Kent, Kyle Eastwood, Cormac Kenevey, Mishka Adams
Cart ContentsCheckoutMy Account Welcome to Candid Records CANDID Records is an independent record label specializing in contemporary, modern and mainstream Jazz, Blues, Latin and World Music. Established in 1960, the Candid record label achieved a legendary status with its vintage catalogue of jazz recordings which includes the Max Roach Freedom Now Suite album, classic sets by legends such as Charles Mingus, Cecil Taylor, Coleman Hawkins, Eric Dolphy, Otis Spann, Memphis Slim, Booker Little and many others.Now renowned for its success with jazz artists Jamie Cullum, Stacey Kent, Clare Teal, Kyle Eastwood and many more, Candid Records boasts a catalogue of over 300 jazz CDs, new and cutting edge recordings as well as historical jazz recordings that have been carefully restored and re-released on CD for music lovers worldwide.
Cantora Records | MGMT - Francis and the Lights - Savoir Adore - Bear Hands - Rumspringa - Violens - Gordon Voidwell - Rifle Men
Caldo Verde Records