C : Music Label
COCOON.NET
Independent Gothic/Punk Record Label and Bands - Chemical Emissions
Cheese & Leek Soup Records
cubic music
cubicfabric
Creation Records | Doing It For The Kids
CornStalk Recordings
Counter Records Ape School Cougar John Matthias Jono McCleery
COUNTER RECORDS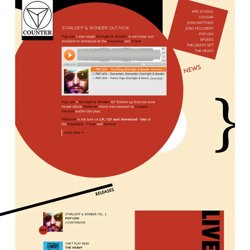 MADE TO MEASURE could be described as the aural equivalent of a collection of art books. 35 albums came out, by artists such as Hector Zazou, John Lurie (with his soundtracks for Jim Jarmusch's "Stranger Than Paradise" and "Down By Law"), Fred Frith, Arto Lindsay, Zelwer, Steven Brown, Peter Principle, David Cunningham, Benjamin Lew, Daniel Schell, Aksak Maboul, Minimal Compact and more. The loose idea behind the title of the series was: this is music which had been or could have been "made to measure" for other media (film, theatre, dance, video). We have recently repressed the inaugural release of the MADE TO MEASURE series which includes pieces by four artists: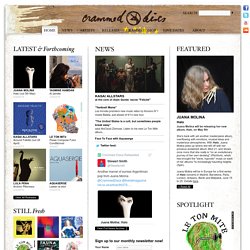 Home: CRAMMED DISCS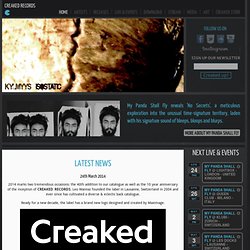 Home
9th December 2013 Newly signed to the label, Seattle-based duo Kylmyys will drop their latest, Isostatic EP, in early 2014. The EP is a journey into space –both inner and outer. A work rigged and layered with triggers for the imagination, its soundtrack is written to evoke a retro sci-fi odyssey through the mind's eye. The beauty of this release resides in the fact that it is the perfect vessel to carry you through the mundane act of daydreaming in a way that is now enhanced and vivified by music.
CST080 Splash Page | Constellation Records
Crippled Intellect Productions
Conspiracy Records - Belief Is The Death Of Intelligence
Welcome to Community Library
Coming Soon.
Newsletter Now Playing: Krewella - "Live For The Night" Beyoncé Her fifth studio album, infused with 14 songs and 17 visually stunning, provocative videos, is out now. Buy the album HERE
Columbia Records | Music Moving Forward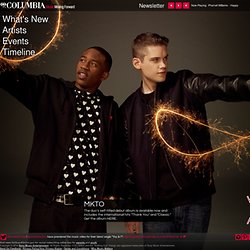 cold meat industry
Code666 Records
Coco Record In The Morning: Home
City Slang Records
City Rockers
Chrysalis
Chemikal Underground Records
Century Media Records - Quality in Metal
cat's heaven
Carpark Records: News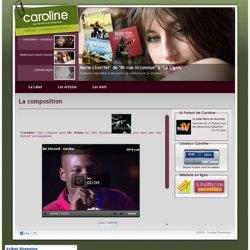 Nous contacter Nous vous remercions de l'intêret que vous manifestez à notre égard. Afin de répondre au mieux à vos attentes, merci de bien vouloir renseigner le formulaire suivant. Nous mettons tout en oeuvre pour vous apporter une réponse dans les meilleurs délais.
Caroline Productions - La composition
Captured Tracks. Brooklyn, NY.
Capitol Records
Caipirinha.com - Cocktails coming soon...
Jazz CDs by Candid Records, award winning jazz record label, CDs by Charles Mingus, Max Roach, Abbey Lincoln, Eric Dolphy, Jamie Cullum, Stacey Kent, Kyle Eastwood, Cormac Kenevey, Mishka Adams
Cantora Records | MGMT - Francis and the Lights - Savoir Adore - Bear Hands - Rumspringa - Violens - Gordon Voidwell - Rifle Men
Caldo Verde Records