B : Music Label
Base009.com
BANTER MEDIA & MANAGEMENT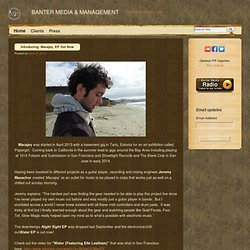 Download here: Guitar Loops for Christmas MERRY CHRISTMAS!!! <3This is a collection of old and some new stuff based mainly on guitar loops recorded on a Zoom Sampler ST-224 and then sequenced on Ableton.I decided to do something different and compile all those tracks as your 2013 Christmas gift to show you my gratitude for all the support you made in all the ways!!!Thank you very much!HAPPY HOLIDAYS TO YOU ALL!
banned production
Band Together Records
.:. Banazan Records .:.
banana bread records ))
Welcome! Here you will find Sitar lessons, tabla lessons, tanpura, dholak and harmonium lessons, and lots of articles on theory of Indian music, information on musical instruments of India and some dedicated pages on our founders Pandit Shiv Dayal Batish (S.D. Batish) and sitar wizard Ashwin Batish. Our music school activities include teaching instrumental and vocal music of North India.
Learn the Sitar, Tabla, harmonium, dholak, Raga theory, tanpura, veena, Hindustani Sangeet and other elements of Indian Music theory and Practice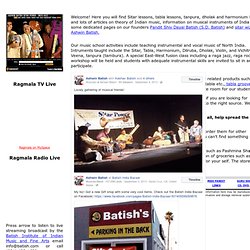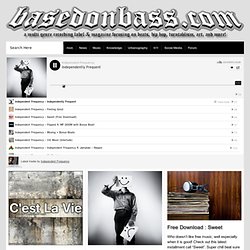 Independent Frequency & Jamalski – Reppin Jamalski is a well known legend who has work on several tunes from hip hop to drum and bass. His work spans the globe having imprints with Boogie Down Productions to joints with us at 45 Amp Recording. Here is something new which features some tasty lyrics from the one like Jamalski, always providing sick […] Music Can Be Tough Music Can Be Tough, Very Tough…. But Don't Let That Stop You….
Based On Bass :: Urban Drums - SF Ragga Jungle Turntablism, Dubplate Culture - BasedONBass.com // SFRaggaJungle.com // San Francisco
Bastet Recordings
Buckyball Music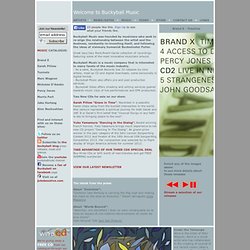 Buckyball Music was founded by musicians who seek to re-align the relationship between the artist and the business, constantly re-inventing itself, and following the ideas of visionary humanist Buckminster Fuller. Great Jazz/Jazz Rock/Avant-Garde collection of recordings featuring some of the most innovative musicians around. Buckyball Music is a music company that is interested in many facets of the music industry. - As a label, Buckyball Records has 25 releases by nine artists, most as CD and digital downloads, some exclusively in digital format. - Buckyball Music also offers pre and post production services. - Buckyball Video offers shooting and editing services geared towards music clips of live performances and EPK production.
Blue Earth Records - Nashville music video production company and independent record label - music video production, promotion, company, production services in Nashville for independent artists, musicians, companies, budget, bands, music video director in
Independent Record Label Check out Mellow Hollow Studio, our music and video production facility. Independent label based in Nashville, Tennessee. Radio promotion, music video production, internet marketing, web design, music production and graphics. Independent label that focuses on alternative country, folk rock, and acoustic rock. Blue Earth Records was formed in 1998 and currently features singer, songwriter, guitarist Daniel Glen Timms.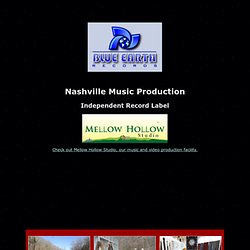 BLISS/AQUAMARINE - ALTERNATIVE, UNDERGROUND AND INDIE MUSIC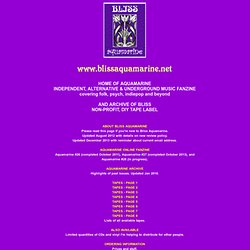 ABOUT BLISS AQUAMARINE Please read this page if you're new to Bliss Aquamarine. Updated August 2012 with details on new review policy. Updated December 2013 with reminder about current email address. AQUAMARINE ONLINE FANZINE Aquamarine #26 (completed October 2011), Aquamarine #27 (completed October 2013), and Aquamarine #28 (in progress). AQUAMARINE ARCHIVE Highlights of past issues. Updated Jan 2010.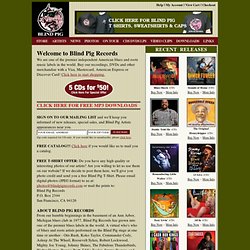 Blind Pig Records
Welcome to Blind Pig Records We are one of the premier independent American blues and roots music labels in the world. Buy our recordings, DVDs and other merchandise with a Visa, Mastercard, American Express or Discover Card! Click here to start shopping. FREE CATALOG!!! Click here if you would like us to mail you a catalog. FREE T-SHIRT OFFER: Do you have any high quality or interesting photos of our artists?
WELCOME TO BLACK EYE RECORDS, Home to Tha Misses, Black Eye Kamp, M7 Committee, Space & Ambush... BLACK EYE RECORDS is a New York based unsigned Hip Hop Label, offering a variety of Hip Hop, Electric, Hip Hop Dance, Underground, Gangsta & Rap by their Artists; Tha Misses, Black Eye Kamp, Space, M7 Committee & Ambush. After just a few years as a Label, Black Eye Records has signed some of the hottest new hip hop Artists available. Resulting in each of their Artist Styles and Flavor being so diverse, they have something for all hip hoppers. Along the way several of their artists performed on shows with Tha Lox, DJ Flex, P Diddy, T.I., Naughty By Nature and many more Artists.
BLACK EYE RECORDS - WHERE THA HIP HOP IS HOT !! - Home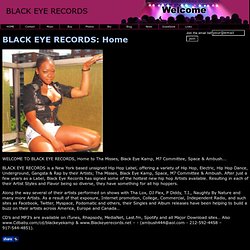 BandMinusLabel - The Worlds BEST Unsigned & Independent Label Bands & Artists
Bartleby Records - Bartleby Records
b.y_records | label musical belge indépendant et éclectique basé à Bruxelles, Belgique
BTV//notching our guitars//two thousand eleven//from the future
burningheart.com
BMC Records Official Website
Buback Tontrager Downloads at Trackitdown
Brume Records
Brilliante Records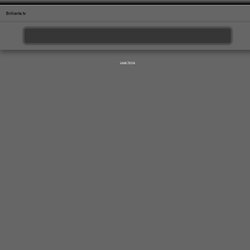 Angelica Negron 8bitpeoples and some Meego love… May 30th, 2008 Hey! Angelica from BALUN was selected as Venus Zine reader of the week.
Brille
breakinbeats.co.uk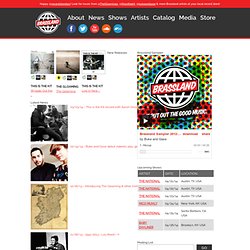 Brassland | Home
about 18 minutes ago MT@laurasheeran: Stunning new music from @TheGloaming1 some of my fav Irish musicians from the past couple of decades ow.ly/sEutp New Releases THE GLOAMINGThe Gloaming
bpitchcontrol
Boxson - Un label MVS Records !
Rimbaut (Rimbaut) Victory (The Dukes) Croisille (Nicole Croisille) La Route (Evie)
border community recordings
Jean-Jacques BIRGÉ
Broke & Hungry Records ain't polite and we ain't pretty. We don't get played at cocktail parties. Nobody takes us home to meet his mother.
Broke & Hungry Records
Brennus Music : label heavy mélodique français.
BLUESIAC : le blues (en) fr
En écoute... Les Blouzayeurs 2014 "Mon nez la dedans" Les Blouzayeurs 2014 "Blanc-bec"
Blues Express® Records
Bar/None Records
Beggars Group
Bonus Tracks Records - HEARTBREAK HOTEL, THE PARISIANS, YAROL, PARIS CALLING, THE MANTIS...
B o u c h e r i e   P r o d u c t i o n s
Big Dada Official Site
Bluesweb.com | Dixiefrog
Better Looking Records - Home
BASEMENT
BELLA UNION
Badman Recording Co. | an Independent label and production company in Portland, Oregon
Bedroom Community
Betacorn - Music Production - Record Label
Best Before Records: News
Banquet
Because Music
BCore Disc | Label & Mailorder | Indie/Punk/Hardcore
barsuk records home
Bad Afro Records
Bad Taste Records
Boompa | Listen to your Boompa!
Boomboomtchak ! Records
Bone Voyage Recording Company
Blue Note Records
Welcome to Blow Up! Home to Blow Up Records, Blow Up Club, Blow Up Songs & The Blow Up Metro Club Venue
Bloodshot Records
Label bleu - Indigo- Bleu electric
Blanco Y Negro Music - Main