Musées Pennsylvania Museums
The Palmer Museum of Art at Penn State University
The Everhart Museum of Natural History, Science & Art
Reading Public Museum: General
College - the Freedman Gallery
Nancy Sarangoulis, the Gallery's collections manager, was selected for a five-week residency program with Raghurajpur International Art/Craft Exchange in Orissa, India. The program ran from Oct. 11-Nov. 20, 2012.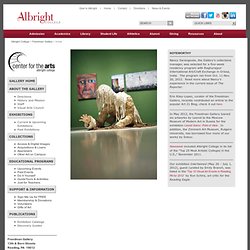 Splash
The Mattress Factory Art Museum
Frick Art & Historical Center | Welcome
Carnegie Museum of Art
Woodmere Art Museum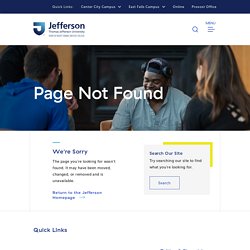 Thomas Eakins was a late nineteenth-century Philadelphia artist who maintained enduring connections with the medical profession, and especially with Jefferson Medical College where he studied anatomy twice and painted many faculty portraits. Because of his technical proficiency he became chief demonstrator of artistic anatomy at the Pennsylvania Academy of the Fine Arts, the first of several positions there.
Thomas Jefferson University - The Eakins Gallery
Rosenbach Museum and Library
Rodin Museum
Philadelphia Art Alliance - Contemporary Craft and Design
Home | Pennsylvania Academy of the Fine Arts | Museum and School | 1805
National Liberty Museum
The Galleries at Moore - THE GALLERIES AT MOORE
La Salle University : Art Museum
ICA: Institute of Contemporary Art, Philadelphia
Fabric Workshop and Museum
Arthur Ross Gallery
The Barnes Foundation
The Art Galleries are a program of Bucknell University that creates meaningful encounters between artists, students, scholars, the public and works of art. These encounters occur in the Samek Art Gallery, the Downtown Art Gallery, the Museum Collection Study Room, Connections Gallery, and the Project Room.
Samek Art Gallery || Bucknell University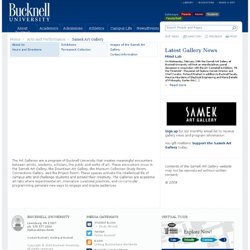 Welcome to Lancaster Museum of Art
The Demuth Museum - Home
SAMA - Home
Abington Art Center
News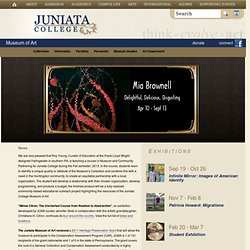 College - Museum of Art
Welcome to The State Museum of Pennsylvania
Westmoreland Museum of American Art - Take a fascinating look at American history through the eyes of great American artists.
Erie Art Museum
James A. Michener Art Museum: Doylestown, Bucks County
Named for the late philanthropists Philip and Muriel Berman, the Berman Museum of Art at Ursinus College is regarded as one of the nation's finest small college art museums. The museum program is fully accredited by the American Association of Museums and houses over 4,000 paintings, prints, drawings, sculpture, decorative, and cultural objects representing a broad array of art historical genres.
Berman Museum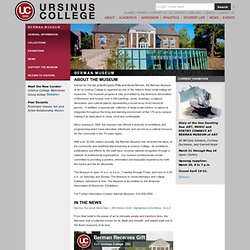 University :: Art Collection & Gallery
Brandywine River Museum - N. C. Wyeth, Andrew Wyeth, Jamie Wyeth, Wyeth, American illustration
Glencairn Museum - Home
The Suzanne H. Arnold Art Gallery
Suzanne H. Arnold Art Gallery - Home Page
Allentown Art Museum