Musées Canada Museums
Welcome to the Yukon Arts Centre
Walter Phillips Gallery at The Banff Centre
Art Gallery of Swift Current
The Nickle Arts Museum
Mendel Art Gallery
COMOX VALLEY ART GALLERY
HOME | MacKenzie Art Gallery | Regina, Saskatchewan
Welcome to the Penticton Art Gallery
Dunlop Art Gallery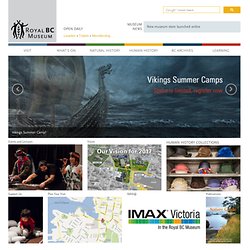 155 years of Victoria's Chinatown A Chinese Freemason's lantern in Victoria's Chinatown, photographs and video interviews with local Chinese-Canadian elders tells the story of life in Chinatown and how Chinese New Year was celebrated from 1930 to 1950.
RBCM Main Site - Royal BC Museum
The Allen Sapp Gallery
Helen Pitt Gallery Artist Run Centre
Musée du Bas-Saint-Laurent Rivière-du-Loup
Banff Archives, History, Art, Events | Whyte Museum of the Canadian Rockies
The Triangle Gallery of Visual Arts in Calgary, Alberta, Canada
Grand Forks Art Gallery
two rivers gallery
Vancouver Art Gallery
Leonard & Bina Ellen Art Gallery
Uvic Art Collections
| CIAC
Oakville galleries
Centre Canadien d'Architecture (CCA) | Un centre international de recherche et un musée qui se consacre à l'architecture
McMichael Canadian Art Collection
The Montreal Museum of Fine Arts
// Provide alternate content for browsers that do not support scripting // or for those that have scripting disabled.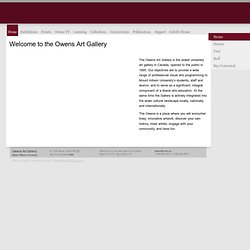 Owens Art Gallery | Mount Allison University, Sackville, New Brunswick, Canada
Musée d'art de Joliette
THE BAC :: Home
Civilisations.ca / Museedelaguerre.ca / Civilization.ca / WarMuseum.ca
Agnes Etherington Art Centre www.aeac.ca
Art Gallery of Windsor: Home
THE POWER PLANT | CONTEMPORARY ART GALLERY HARBOURFRONT CENTRE
Textile Museum of Canada
Royal Ontario Museum | Tourism attraction for family fun, group tours & school visits in Toronto
MOCCA | Museum of Contemporary Canadian Art, Toronto | Dedicated to collecting and exhibiting Canadian Art created since 1985
Mercer Union - A Centre For Contemporary Art
Gardiner Museum - Home Page
Gallery Arcturus
Current Exhibitions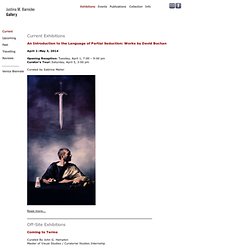 Justina M. Barnicke Gallery, Hart House, University of Toronto
Home | AGO Art Gallery of Ontario
Art Gallery of Algoma- Welcome
Art Gallery of Peterborough - AGP - Peterborough Ontario.
Tom Thomson Art Gallery - Owen Sound Ontario
Portrait Gallery of Canada - Library and Archives Canada | Musée du portrait du Canada
The Ottawa Art Gallery
Carleton University Art Gallery
Canadian Museum of Contemporary Photography - Musée canadien de la photographie contemporaine
National Gallery of Canada - Musée des beaux-arts du Canada
Robert McLaughlin Gallery
The Orillia Museum of Art & History
comb over
Museum London, Ontario Canada
Museum of Art
Welcome to the Art Gallery of Hamilton
Home
Welcome to the Dalhousie Art Gallery
Art Gallery of Nova Scotia - Art Gallery of Nova Scotia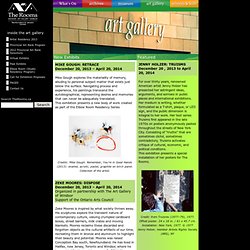 The culmination of a two-year project, Boxed in!
The Rooms Provincial Art Gallery
Beaverbrook Art Gallery, New Brunswick's Provincial Art Gallery, Fredericton, NB Canada / Galerie d'art Beaverbrook, la galerie d'art provinciale du Nouveau-Brunswick, Fredericton, N.-B. Canada
Home | Winnipeg Art Gallery
Art Gallery of Greater Victoria | Add art to your life.
Current Exhibitions
Morris and Helen Belkin Art Gallery
RAG | Richmond Art Gallery
KELOWNA ART GALLERY
Kamloops Art Gallery: Home Page
University of Lethbridge Art Gallery
Home | Art Gallery of Alberta
The Glenbow Museum
Home | The Art Gallery of Calgary