Loisirs
Un Iphone, une wii ou une PS3 pour quelques euros ? Incroyable ? Vous ne rêvez pas c'est possible avec swoggi.com. Swoggi.com propose un service d'enchères en ligne vous permettant d'acheter vos produits préférés de façon ludique et économique.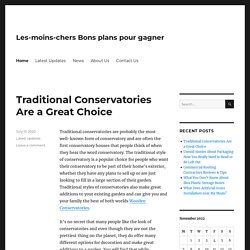 Tous les sites d'enchères inverséess!!!
CONSOM'Actualités
Les Forfaits de ski : tout ce qu'il faut savoir | Guide des Vacances au Ski | SkiHorizon
Voyages Voyages | Actualités
Gratis ebooks download je op eReaders.nl
Conseils
Top 10 meilleurs sites pour revendre ses cadeaux de Noël, les échanger ou les donner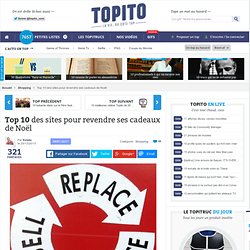 Crédits photo (creative commons) : mag3737 Bien sûr, vous avez fait un sourire. Poli ( ou presque ).
Construire & Rénover - Jevaisconstruire.be
Artikels
Bij solidair wonen gaat het om een leefomgeving en een leefproject voor meerdere mensen waarvan er ten minste één maatschappelijk kwetsbaar is of dat dreigt te worden. Deze mensen onderschrijven bewust de principes van deze woonvorm onder de vorm van een charter of op een andere wijze. Solidair wonen vertaalt zich concreet in groepswonen, hetgeen inhoudt dat meerdere volwassenen, die met elkaar geen andere banden hebben dan deze woonwijze, een aantal autonome woningen bewoont en waarbij het geheel één of meerdere gemeenschappelijke ruimten bevat.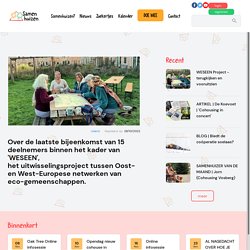 Des marques exclusives jusqu'a -70% !
Événements • SHOPPINGEVENT VIP®