Movies and music
Old time media
Come on with the rain, I've a smile on my face
Deborah Kerr and Robert Mitchum were a magical team. The actress likened their work together to a perfect doubles pair at tennis. Getting to know him in those first days on Tobago while filming Heaven Knows, Mr. Allison , as they sat on the "soft pink sand." Kerr recalled finding herself "listening to an extremely sensitive, poetic, extraordinarily interesting man…a perceptive, amusing person with a great gift for telling a story, and possessed of a completely unexpected vast fund of knowledge…Bob was at all times patient, concerned, and completely professional, always in good humor, and always ready to make a joke when things became trying." Laura Nightingale, a wardrobe girl on the film, described Mitchum's great sensitivity toward his costar to journalist Lloyd Shearer: Sensing that her feet were hurting from the sharp rocks she'd been standing on, "He just kneeled down, unlaced her white sneakers, removed them and massaged her feet.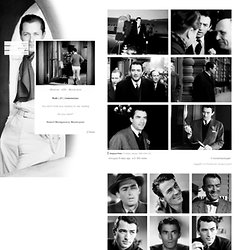 A Masterpiece of Understatement
ilovedinomartin
Shows | Antenna TV - Antenna TV
Batanga Música: Lo nuevo de la música, videos y radio!
amazon