Lists | Ranking | classification tests (+/-successful^^)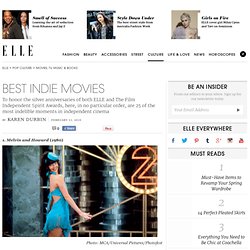 Best Independent Films – 25 Best Independent Movies of All Time – ELLE
1. Melvin and Howard (1980) Photo: MCA/Universal Pictures/Photofest Mary Steenburgen plays a sassy stripper in Jonathan Demme's early comedy. When her jealous mate incites her boss to fire her, she whips off her costume and sashays out of the room in nothing but heels. 2.
100 Best Movie Soundtracks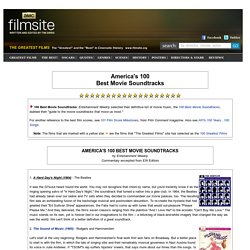 1. A Hard Day's Night (1964) - The Beatles It was the G7sus4 heard 'round the world.
Top 15 Indie Films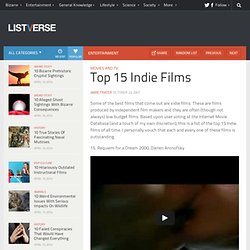 Some of the best films that come out are indie films. These are films produced by independent film makers and they are often (though not always) low budget films. Based upon user voting at the Internet Movie Database (and a touch of my own discretion), this is a list of the top 15 Indie films of all time.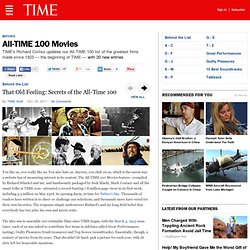 <img src="http://timeentertainment.files.wordpress.com/2005/02/movie_tout3.jpg?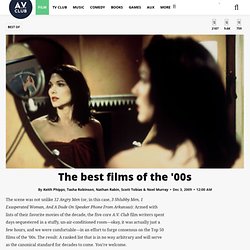 The scene was not unlike 12 Angry Men (or, in this case, 3 Shlubby Men, 1 Exasperated Woman, And A Dude On Speaker Phone From Arkansas ): Armed with lists of their favorite movies of the decade, the five core A.V.
The 50 Best Movies of 2009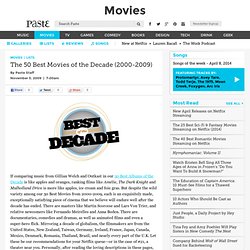 Page 1 of 5
Most movie critics make it an annual tradition to rank their top 10 films of the year.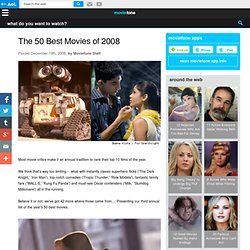 The 50 Best Movies of 2008