Introducción a la Inteligencia Artificial
Intro to AI - Login. This website requires JavaScript to be enabled.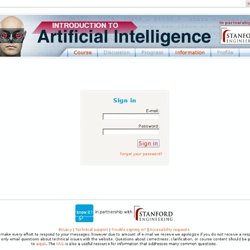 Please make sure JavaScript is enabled in your web browser preferences and any JavaScript blockers are disabled for this site. in partnership with Privacy | Technical support | Trouble signing in? | Accessibility requests We will make every effort to respond to your messages, however due to amount of e-mail we receive we apologize if you do not receive a response.
Please only email questions about technical issues with the website. Intro to AI - Announcements. Artificial Intelligence: A Modern Approach. Introduction to Artificial Intelligence - Fall 2011. Sign In Forgot password?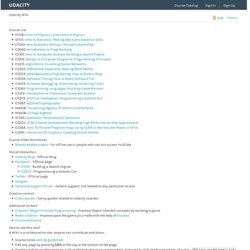 Or Sign Up Full Name Terms of Service or Course Catalog Udacity Wiki Course List Course Video Downloads.
---