Jobs
Michigan Virtual School serves the K-12 population in the state not only with online courses, but by providing career development products and services, including CareerForward ® , myDreamExplorer ® and the MOIS CD. The MVS career services products provide online and CD-ROM career management systems ( myDreamExplorer and MOIS) that address self-assessment, career exploration, decision making and career planning. CareerForward was created to help Michigan students understand how to plan their work lives and career opportunities amid the implications of the global economy. This award-winning, no-cost online course is a powerful means for Michigan students to satisfy the new Michigan Merit Curriculum requirements for an online course.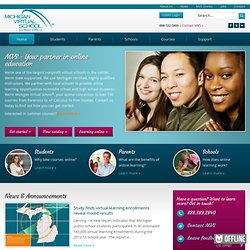 Career Planning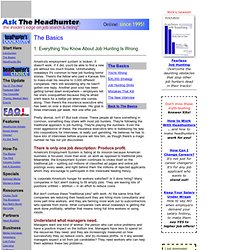 Ask The Headhunter: Basics 1
1. Everything You Know About Job Hunting Is Wrong America's employment system is broken. It doesn't work.
JobNow Description