Money
Salaries, Salary, Bonuses and Paid Benefits - AOL Find a Job
16 Jobs That Pay Less Than You Think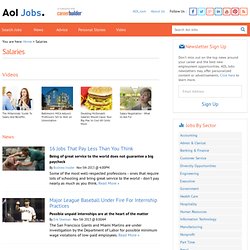 Income By Education Level [Infographic]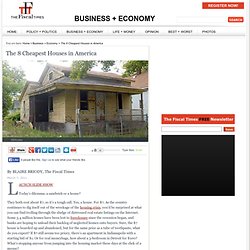 Today's dilemma: a sandwich or a house? They both cost about $7, so it's a tough call.
The 8 Cheapest Houses in America
Man Wins $5,000 Suing Debt Collectors, Thanks To Google Voice
PickyDomains | Risk-Free Naming Service – Naming, Domain Names, Slogans
SharedReviews - The Content Creator's Network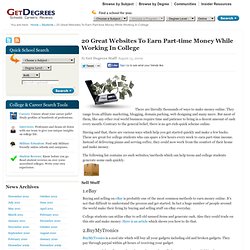 There are literally thousands of ways to make money online. They range from affiliate marketing, blogging, domain parking, web designing and many more. But most of them, like any other real world business require time and patience to bring in a decent amount of cash every month.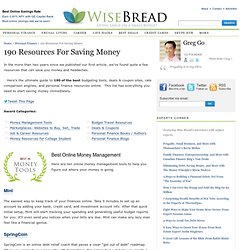 In the more than two years since we published our first article, we've found quite a few resources that can save you money and headaches. Here's the ultimate guide to 190 of the best budgeting tools, deals & coupon sites, rate comparison engines, and personal finance resources online. This list has everything you need to start saving money immediately. Tweet This Page Award Categories:
Free Budget-Spending Worksheet - Monthly Household Budgeting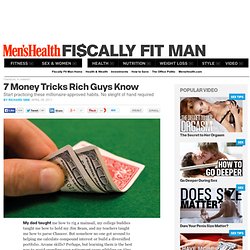 My dad taught me how to rig a mainsail, my college buddies taught me how to hold my Jim Beam, and my teachers taught me how to parse Chaucer. But somehow no one got around to helping me calculate compound interest or build a diversified portfolio.
Posted in Personal Finance by Kevin | Tags: career, income, job, jobs, make money, money, Work During a recession, where jobs are scarce and unemployment is high, extra money is something most people can look forward to earning. Besides the conventional jobs, there are many things you can do that can earn some money.