Calendar (module[3] drupal[2])
Upcoming Events List (module[3] drupal[2])
French overview | localize.drupal.org
FullCalendar
Provides a Views display, style and row plugin for displaying nodes using Adam Shaw's FullCalendar jQuery plugin . Information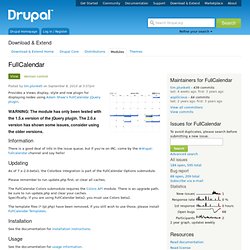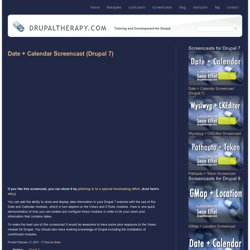 If you like this screencast, you can show it by pitching in to a special fundraising effort . (And here's why .)
Date + Calendar Screencast (Drupal 7) | Training and Development for Drupal
files/issues/date-7.x-2.x-1103790-1.patch
D7 date + calendar 7.x-2.x-dev giving error messages
I am "reimplementing" a D6 site in D7 rather than upgrade it.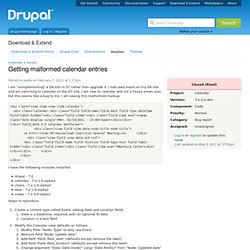 Getting malformed calendar entries | drupal.org
Undefined property: stdClass::$nid in calendar_get_node_link()
files/issues/calendar-7.x-2.x-dev-1087528-1.patch
Integer date field
Partial Date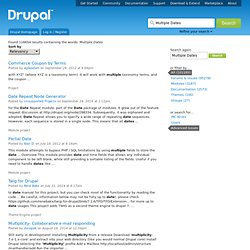 Found 91271 results containing the words: Multiple Dates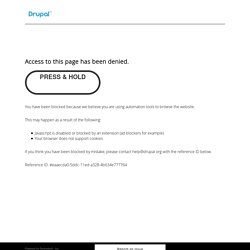 Calendar
Requires Views and the Date API (packaged with the Date module). This module will display any Views date field in calendar formats, including CCK date fields, node created or updated dates, etc.
Date
This package contains both a flexible date/time field type Date field and a Date API that other modules can use.