NewMarketsIntroducedPlatforms
The Technology Behind Virgin Atlantic's Mid-Flight Cellphone System | Gadget Lab. Your new phone booth.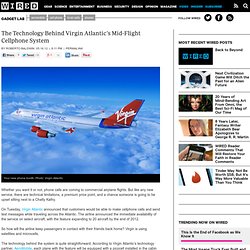 Photo: Virgin Atlantic Whether you want it or not, phone calls are coming to commercial airplane flights. But like any new service, there are technical limitations, a premium price point, and a chance someone is going to be upset sitting next to a Chatty Kathy. Flexible Touchscreen Could Prompt Sleeker, Curvier Tablets, Smartphones. Can your iPad do this?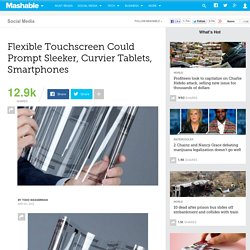 Perhaps someday. Atmel, which makes hardware used in devices from Samsung, Acer and LG, this week introduced XSense, a flexible touchscreen the company claims can fuel a new wave of lighter, sleeker bendable smartphones and tablets. The video above, aimed at industrial designers, posits that the flexible touchscreens could also be used for "completely new products" such as coffee machines and watches. According to a press release, the company was able to make this breakthrough via a "proprietary roll-to-roll metal mesh technology. " A rep says the screen is "very bendable" and achieves that flexibility by using polyethylene terephthalate (PET) rather than more common, stiffer materials. Does the future iPhone include Lytro's technology?
JQ.Mobi Is A Mobile-Optimized HTML5 Rewrite Of the JQuery Framework. HTML5 developers appMobi want to bring the definitive jQuery framework to mobile developers.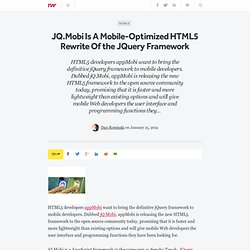 Dubbed jQ.Mobi, appMobi is releasing the new HTML5 framework to the open source community today, promising that it is faster and more lightweight than existing options and will give mobile Web developers the user interface and programming functions they have been looking for. jQ.Mobi is a JavaScript framework in the same vein as Sencha Touch, JQuery Mobile and JQTouch. Apple Toys With 3D iPhone Interface. Introducing Ice Cream Sandwich. Android 4.0 (Ice Cream Sandwich) is the latest version of the Android platform for phones, tablets, and more.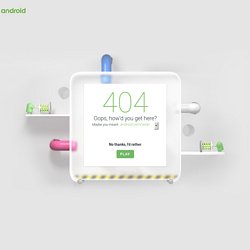 It builds on the things people love most about Android — easy multitasking, rich notifications, customizable home screens, resizable widgets, and deep interactivity — and adds powerful new ways of communicating and sharing. Simple, Beautiful, Useful Refined, evolved UI Focused on bringing the power of Android to the surface, Android 4.0 makes common actions more visible and lets you navigate with simple, intuitive gestures. Refined animations and feedback throughout the system make interactions engaging and interesting. The Galaxy Nexus From Samsung is Google's New Cell Phone and has a Funky New Operating System. Nvidia Demos Ice Cream Sandwich on Transformer Prime Tablet | Android 4.0. Just days after Google released its latest Ice Cream Sandwich platform for Android to developers, Nvidia is offering a sneak preview of what the updated mobile OS looks like on a tablet.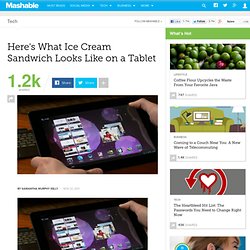 Nvidia released a promotional video of Ice Cream Sandwich running on an Asus Transformer Prime tablet, powered by quad-core Tegra 3. The demo highlights various new features offered by Ice Cream Sandwich, including a seamless transition swipe between the apps and widgets menu and the ability to drag and drop icons onto one another to create a folder. The clip also showcases Ice Cream Sandwich's sleek video playback with 1080p capabilities and how it beautifully handles the graphics-rich Riptide GP game.
Africa set to reach one billion mobile connections by 2016 says report. 7 November '11, 03:10am Follow Africa is being tipped to pass one billion mobile subscriptions to become the world's second largest mobile market by 2016 according to new research from analyst firm Informa.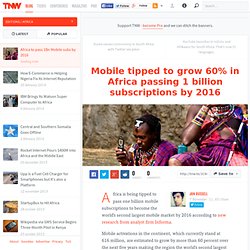 Mobile activations in the continent, which currently stand at 616 million, are estimated to grow by more than 60 percent over the next five years making the region the world's second largest telecom market behind only Asia.
---