TabletCompetition
Wake Up! Ballmer Is Driving Microsoft off the Cliff!
Top Marks For Microsoft's Surface Tablet, So Far
Amazon's Ad-Supported Tablet: What Took So Long?
Here's why tablets (yes, tablets!) will replace the smartphone — Mobile Technology News
How Microsoft Surface Stacks Up Against Its Tablet Competition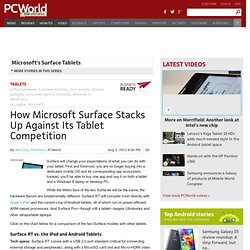 Surface will change your expectations of what you can do with your tablet.
Opinion: Why Apple can't sustain tablet dominance | Digital Trends
For the last decade, Apple's success has largely been driven by massive dominance. I'd even call it market ownership.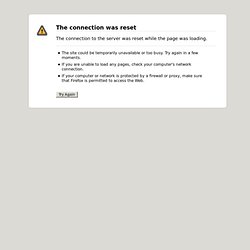 Amazon Planning 5 or 6 New Tablets [REPORT]
Amazon is planning to introduce five or six new tablet iterations of different sizes, including a 10-inch model, according to a report quoting the president of Staples. Demos Parneros, president of U.S. retail for the chain, told Reuters that Amazon is making the new models to help sell digital products like MP3s, TV shows, apps and games now that physical versions of those products are starting to decline in sales.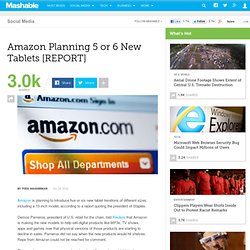 The 7-Inch iPad's Biggest Critic: Steve Jobs - Ina Fried - Mobile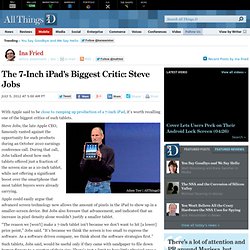 With Apple said to be close to ramping up production of a 7-inch iPad , it's worth recalling one of the biggest critics of such tablets.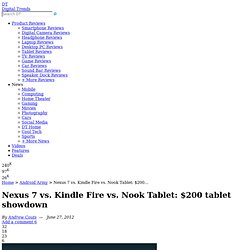 Check out our full review of the Google Nexus 7 . Google took aim at Amazon and Barnes & Noble today with the release of its slick new Nexus 7 tablet .
Nexus 7 vs. Kindle Fire vs. Nook Tablet: $200 tablet showdown | Digital Trends
Opinion: Google, Microsoft, Apple suit up for tablet World War III | Digital Trends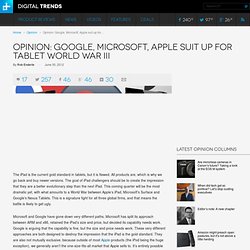 android nexus 7 ios ipad" width="625″ height="300″ />The iPad is the current gold standard in tablets, but it is flawed. All products are, which is why we go back and buy newer versions. The goal of iPad challengers should be to create the impression that they are a better evolutionary step than the next iPad.
When Amazon brought out its Kindle Fire tablet in November last year, industry watchers looked on with jaws slightly ajar as they waited to see if the smaller, cheaper, new tablet on the block from a firm that could create a buzz would have any impact on the market dominance Apple was enjoying with its iPad.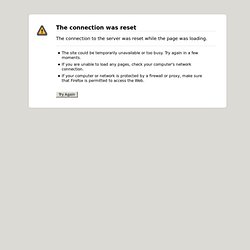 Survey: iPad of most interest to tablet buyers, while Kindle Fire fades | Digital Trends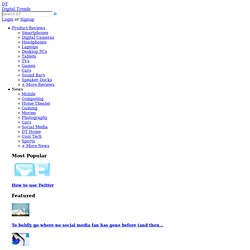 India's $35 Aakash tablet to get hardware upgrade as well as Android 4.0
India's much-touted Aakash device is getting an upgrade – Ice Cream Sandwhich is coming to the $35 Android tablet along with some hardware improvements. UK-based Datawind is the company responsible for the cheap tablets.
In the battle for the education market, who will be the victor — Apple's iPad or Google's Chromebook? An interesting question, and while it's far too early for a definitive answer, there are some early indications of which way things are headed. Research outfit Piper Jaffray recently surveyed a small group of public-school IT managers (18) about their mobile device deployments and found 78 percent to be testing iPads and/or Chromebooks (6 percent said they were testing Android tablets).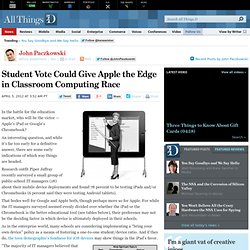 Student Vote Could Give Apple the Edge in Classroom Computing Race - John Paczkowski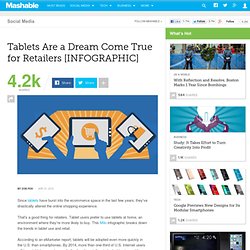 Since tablets have burst into the ecommerce space in the last few years, they've drastically altered the online shopping experience. That's a good thing for retailers.
Tablets Are a Dream Come True for Retailers
THE third generation of Apple's hugely successful iPad goes on sale today (March 16th 2012).
Tablet computers: Difference engine: The empire strikes back
6 features that make Windows 8 a tablet contender — Mobile Technology News
BlackBerry PlayBook 2.0 feature breakdown: Can RIM save its forsaken tablet?
After almost a year of poor sales, Research in Motion has officially released its latest effort to revive its struggling 7-inch tablet. The BlackBerry PlayBook OS 2.0 is now available for everyone who owns a PlayBook and has a Wi-Fi connection that can handle the massive 411MB download.
221285920
Android has failed" src="http://www.digitaltrends.com/wp-content/uploads/cache/2012/02/windows-8-tablet/1335966676.jpg" alt="Will Windows on ARM challenge the iPad where Android has failed" width="625″ height="391″ />
Opinion: Will Windows on ARM challenge the iPad where Android has failed?
gaming is windows strategy to leverage product by deewu Feb 20
Review: Transformer Prime; best Android tablet yet — Mobile Technology News
Amazon ad pokes fun at cost of Apple's iPad
A new ad from Amazon attempts to make fun of the cost of Apple's iPad by highlighting the cheaper price of its own mobile devices.
Kindle Fire edges Galaxy Tab as most used Android tablet
The Kindle Fire in just a couple months has barely edged passed the Samsung Galaxy Tab as the most used Android tablet with 35.7 percent of application user sessions, according to analytics firm Flurry. This is despite the fact that the Kindle Fire only hit the market in mid-November. The numbers, which are pulled from application sessions among all Android tablets, compare usage in November and January.
China Releases a Tablet Just For Communists
Why the iPad Works For Productivity
Why the iPad Works For Productivity
CES 2012: tablet roundup
Second-gen Budget Tablet Unveiled in India
Report: Lenovo Prepping A Quad-Core LePad Tablet PC For Early 2012
Here's a $99 Android tablet you can buy right now, & it's running Ice Cream Sandwich
Windows 8 tablets: Too late or is there still time? — Mobile Technology News
Apple's next-gen iPad to use new backlight design for HD screen
How The Kindle Fire Will Attack The iPad: Newsstand
Pew: Tablet owners consume a crazy amount of news but they won't pay for it
Tablets Used 90 Minutes Per Day on Average [STUDY]
How the enterprise is adopting tablets (infographic)
Amazon Responds to Silk Privacy Concerns, Says Cloud Acceleration is Optional
Study: iPad users spend most time with news apps compared with other types
Mobile media stores: Apple vs. Amazon vs. Samsung — Mobile Technology News
How Amazon Got Fire (Comic) - Nitrozac and Snaggy - Voices
Why I'm high on Amazon's Fire
Motorola Xoom Family Edition pops up at retail sporting kid-friendly software
India Builds $35 Tablet Computers
Lenovo: Apple Can't Dominate Tablet Market Forever - John Paczkowski - Mobile
35% of Tablet Owners Use Them in the Bathroom [STUDY]
United Pilots Get iPads [Video; Screenshots]
The Amazon Tablet
Why Amazon's tablet will challenge Apple in a way that Google cannot | Technology
Why CNN Acquired Zite [INTERVIEW]