Apps for Classrooms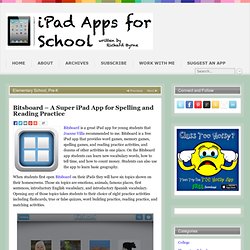 Bitsboard is a great iPad app for young students that Joanne Villis recommended to me. Bitsboard is a free iPad app that provides word games, memory games, spelling games, and reading practice activities, and dozens of other activities in one place. On the Bitsboard app students can learn new vocabulary words, how to tell time, and how to count money. Students can also use the app to learn basic geography.
Bitsboard – A Super iPad App for Spelling and Reading Practice
Apps for the Inquiry Process
Our school just unrolled the first phase of our 1:1 iPad program tonight. In preparation of this big event, I spent some time this summer looking into how I could support and guide students through the research process using apps. It was tougher than I expected to build a list like this.... Apps come and go.Opinions vary.And upgrades can leave a favorite app on the bottom of the heap.But it was also a lot of fun to read through suggestions, try new apps, and build a chart that includes all phases of the research process. You are welcome to take it, use it, and share it: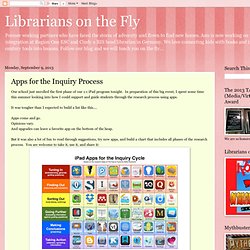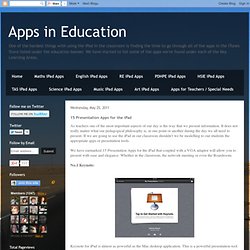 As teachers one of the most important aspects of our day is the way that we present information. It does not really matter what our pedagogical philosophy is, at one point or another during the day we all need to present. If we are going to use the iPad in our classroom shouldn't we be modelling to our students the appropriate apps or presentation tools. We have earmarked 15 Presentation Apps for the iPad that coupled with a VGA adaptor will allow you to present with ease and elegance.
The Three Ring Growth and Success Platform allows students and teachers to quickly collect qualitative evidence of learning. It's seamless to organize it, share it with the correct administrators, parents, or students, and build a dynamic running record of growth in any subject. Districts and schools are using Three Ring with 1-1 programs, BYOD, and for project-based-learning, performance tasks, flipped classrooms, portfolios, and more. Contact us now at (678) 296-6003 to learn how Three Ring can boost instruction, professional development, and parent communication in your district.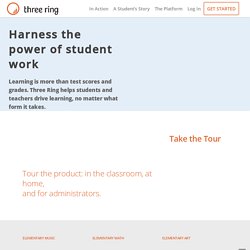 Stevens, Elizabeth / BYOT
Visual Poet
My Story - Book Maker for Kids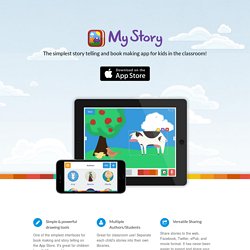 Drawing. Coloring. Storytelling. Imagination. For less than a box of crayons, My Story helps kids expand these art skills and self-expression in a whole new way, giving parents, teachers, and counselors one more tool to help develop these crucial literacy skills.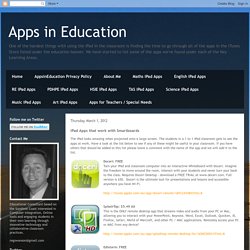 The iPad looks amazing when projected onto a large screen. The students in a 1 to 1 iPad classroom gets to see the apps at work. Have a look at the list below to see if any of these might be useful in your classroom. If you have others that should be added to this list please leave a comment with the name of the app and we will add it to the list.
Edmodo
Using rubrics and providing student's feedback via the iPad has not been an area that has received a great deal of attention. This is, however, starting to change. I have recently spoken to a number of teachers who have developed apps that will allows teachers to use the iPad as a viable way of assessing student work.