Mobile app development
The Ultimate Teacher's Guide To Creating Educational Apps. It's no secret that students love their smartphones.
Most were seemingly born with one in their hand. They use them to chat, talk with friends, get news, and to learn. Wait, learn?! 10 Solutions for Creating Cross-Platform Mobile Apps. Is this an exciting time to be developing mobile apps?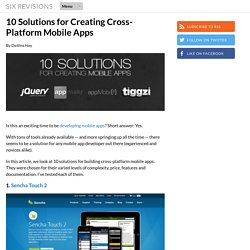 Short answer: Yes. With tons of tools already available — and more springing up all the time — there seems to be a solution for any mobile app developer out there (experienced and novices alike). In this article, we look at 10 solutions for building cross-platform mobile apps. They were chosen for their varied levels of complexity, price, features and documentation. I've tested each of them. Creating Custom Digital Content for iPad: Educators Have Options. Designing eLearning for mobile devices. (We have created an 8-part comprehensive report containing a series of two-to-three page "briefs."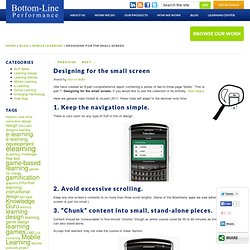 This is part 7: Designing for the small screen. If you would like to see the collection in its entirety, click here.) Here are general rules touted at mLearn 2011; these rules will adapt to the devices over time: 1. Keep the navigation simple. Tools For Mobile Learning Development. Summify - Mobile and the future of the library.
How do universities and their libraries respond to an increasingly mobile world?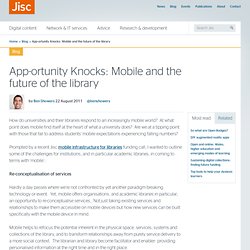 At what point does mobile find itself at the heart of what a university does? Are we at a tipping point with those that fail to address students' mobile expectations experiencing falling numbers? Prompted by a recent Jisc mobile infrastructure for libraries funding call, I wanted to outline some of the challenges for institutions, and in particular academic libraries, in coming to terms with 'mobile': Re-conceptualisation of services Hardly a day passes where we're not confronted by yet another paradigm breaking technology or event. Bloggers, create your own iPhone app for free. Create An HTML/CSS Mobile Web App Using Sencha Touch - Smashing Magazine. Advertisement The world of mobile app development is quickly becoming a crowded and complicated space, especially for those outside of the development niche.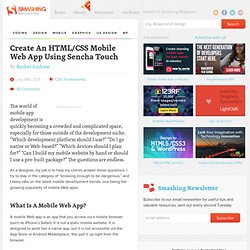 "Which development platform should I use?" "Do I go native or Web-based?" "Which devices should I plan for?" "Can I build my mobile website by hand or should I use a pre-built package?"
---